Sandbridge Real Estate Net
Home
Helping you
NET

the home of your dreams.
348 Back Bay Crescent is a custom built home located on the Back Bay of Sandbridge Beach. Picture perfect home built in 2005 by Scott Shields. This home will leave your guests in awe. Nearly 4,000 square feet with 5 bedrooms and 4 and a half baths. The perfect size for your family with room for entertaining. The upgraded home has upgrades galore with an elevator, two master suites and 3 fireplaces. Located right on the Back Bay, it has...
For Sale in Sandbridge Beach, Virginia! 313 Pike Circle. This affordable Sandbridge Beach home has 5 bedrooms, 3 baths and over 3,500 square feet. Great home that is right near back bay with dedicated access alongside lot. Located on a quiet cul-de-sac this is a great location for anyone. Only a short walk to the ocean, you will be enjoying sand between your toes within minutes. You can also enjoy the large in ground pool ideal for entertaining. This home is located on a...
In the 60 days ending 8/21/15 eight single family Sandbridge homes closed. These 8 sales reflect market activity over roughly the last 90 days. The sales were spread evenly over all variety of types, prices and locations. There wasn't any area, type or price that was more active than another. 6 of the 8 houses were listed for sale. There were 2 sold before ever being listed, although these are shown as FSBO (for sale by owner) each had an agent involved in the sale....
3052 Sandfiddler Oceanfront Listing in Sandbridge Beach! "A Promise Kept" is a an oceanfront home that will make a great rental property with proven popularity among vacationers. This Sandbridge beachfront home has over 3,400 square feet, 6 bedrooms and 5 baths spread out between 2 stories. Great living room & Kitchen area with picturesque ocean views that you will never get sick of. Large dining area with seating for 12 and a breakfast bar. This open home also features a stone...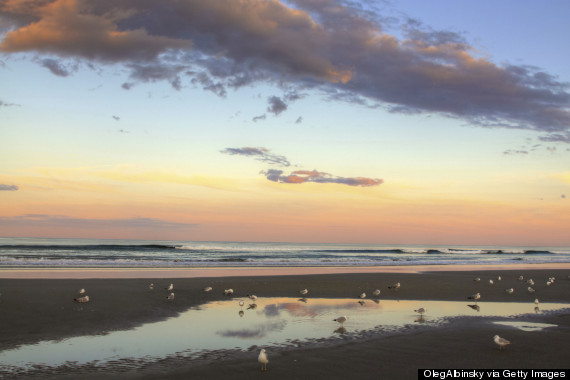 5 Scientific Reasons A Beach Vacation Is Necessary For Your Health Water, coastlines, ocean sounds, and the color blue all connect us to the beach that scientifically make us more relaxed and feel at home. Whether you are looking for a nice vacation or a permanent vacation, these 5 reasons will help convince you why a beach vacation home is necessary! The Huffington Post  |  By James Cave Water returns us to our natural state: We're connected to water from the onset of life. Babies'...
3384 Sandfiddler Road - New Oceanfront Listing in Sandbridge Beach, Virginia! Captivating Oceanfront home with open floor plan and high vaulted ceilings. Luxury beach house with many upgrades including new windows and ceramic tiles for easy care. This home has 6 bedrooms and 4 baths with over 3,700 square feet. Beautiful pool and hot tub with glass paneled fence for unobstructed views of the sunrises over Sandbridge Beach. Generous deck space with multi levels for gorgeous views. Over $143,000 in gross rent...