Sandbridge Real Estate Net
Home
Helping you
NET

the home of your dreams.
Everyone has a way to keep track of things that need to get done. They range from having a staff to handle your affairs (not particularly affordable) to just not remembering everything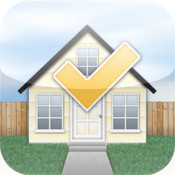 when you'd like to (not particularly useful).  If you're still looking for a way to remind yourself of home maintenance tasks, perhaps you should take a look at your phone. Because, there is an app for that.
The iPad/iPhone boasts a number of useful apps to consider. HomeSaavy is free, highly rated, and provides customized maintenance scheduling and alerts. Home Maintenance costs $4.99, and is also highly recommended. It provides support for multiple schedules if you have more than one home. Good Housekeeping offers @Home (free), which is full of advice for keeping your house clean along with other features.
HomeSaavy can also be downloaded for Android devices.  Among the other available home maintenance apps for Android are myHouse (free) and  House Maintenance Schedule (free), which also has a Pro version for $2.99. You may also want to take a look at Helpful Household Hints ($2.99), which features how-to cleaning and repair tips and tricks.
Other phones have more limited choices. Blackberry users can get House Maintenance Schedule Pro, mentioned above, for $1.99.  Windows Phone users might consider Home Maintenance Tips ($0.99).
Keep in mind that these apps are designed for traditional homes and aren't customized for the beach and ocean environment of Sandbridge Beach. Additionally the time frames for maintenance may be accelerated for vacation rental properties that accommodate 15 or more people every week in the season.
As always, your experience with these programs may vary depending on the phone you're using. But, one way or another, you need to keep up with the regular maintenance tasks necessary to keep your Sandbridge house in good condition. When it comes time to call me about selling your home, you'll be glad you did!
Charlie Kelly
Realtor, MBA
SIEBERT REALTY – The Beach People
601 Sandbridge Road Virginia Beach, VA  23456
(757) 355-2233
www.sandbridge.net
[email protected] 
Charlie Kelly is your ultimate real estate resource for Sandbridge Beach houses and Condominiums. Visit my website for detailed information regarding today's real estate market