Sandbridge Real Estate Net
Home
Helping you
NET

the home of your dreams.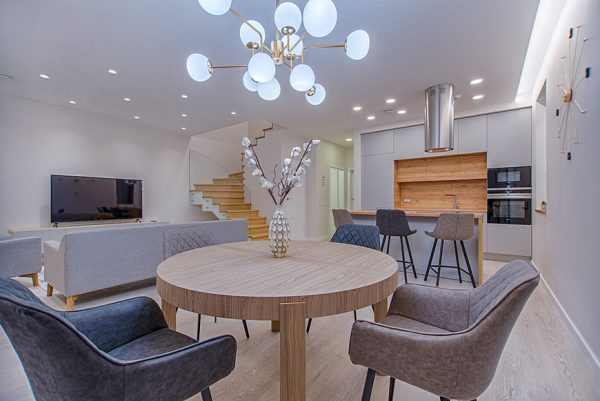 There is a lot to consider when managing your Sandbridge rental property. One issue many overlook is furnishing the home. You get the basics and think it is enough to run a successful vacation rental. However, furniture can do a lot to take your vacation rental to the next level.
Good furniture will look better in the pictures on your listing. It can also help you get better reviews. Guests won't want to return if the furniture is uncomfortable or unsuitable. They might also leave a bad review. Fortunately, there are many places to buy furniture near Sandbridge.
5 Places to Buy Furniture for Your Sandbridge Rental Property
Willis Furniture & Mattress
4220 Virginia Beach Boulevard, Virginia Beach – (757) 340-2112
Willis Furniture & Mattress is a great place to check out if you want to balance quality with affordability. They have a great selection of furniture for every room in the home. Along with things like tables, chairs, and couches, you can also get lamps, rugs, and outdoor furniture.
Home Goods
2277 Upton Drive, Virginia Beach  – (757) 430-4104
Vacation rental owners can find a nice range of furnishings and décor items at Home Goods.
They have a good selection of tables and chairs. You can also find wall art, rugs, lamps, and pillows. It can also be a good store for equipping the property with kitchenware and bedding.
Value City Furniture
2720 North Mall Drive, Virginia Beach – (757) 306-8500
Value City Furniture is another place that offers a wide selection at affordable prices. They have furniture for every room in the home.
You can get complete sets for bedrooms, living rooms, and dining rooms. This furniture shop also has accent pieces and décor items.
Big Lots
1650 General Booth Boulevard, Suite 200 – (757) 366-1254
The local Big Lots can be another good option for furniture shopping. You can find sofas, chairs, tables, and more.
They also have pieces in a wide variety of styles. You can also shop a nice selection of outdoor furniture and accent pieces at Big Lots.
Target
2233 Upton Drive, Virginia Beach – (757) 430-5100
You can't forget the nearby Target if you need to furnish your vacation rental. They have furniture for every room, and the prices are reasonable. You can get living room sets, TV stands, dining furniture, and more. It is also a good place to shop for other items you might need for your vacation rental.
We Sell Sandbridge!
Do you need help buying or selling a home in Sandbridge? Reach out to the team from Sandbridge.net. We are local real estate experts, and we would be happy to help.
Thanks for visiting!