Sandbridge Real Estate Net
Home
Helping you
NET

the home of your dreams.
Home Improvement Category
Remodeling your bathroom doesn't have to be a huge, expensive overhaul. The average bathroom remodel can cost you about $15,000. A few key changes can make a big difference, without the big price tag. Just some elbow grease, time and effort is all you need. Here are some ideas that will fit everyone's budget. The $50 Bathroom The biggest bang for your buck with a $50 budget will be in changing your paint color. You can get a gallon for as little...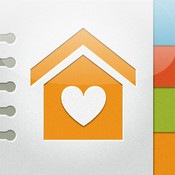 These days, we're all busy with work, family and friends. There's so little extra time left,  it's human nature that some things just are not remembered. Like changing the batteries in the smoke-alarms or the filters in the HVAC system. You would do them if you remembered, right? Now, perhaps you won't have to worry about remembering. BrightNest is a free app for iPhone and iPads that organizes cleaning and schedules maintenance tasks for you.  After creating an account, or using...
Fall is here and that means winter is not far behind. Before the weather gets cold, get ahead of the game with this simple Fall cleaning checklist. This will save you time getting the necessities done so your home is ready for all those Fall decorations. Outside The House Time to come inside for winter! Outside the house tend to these autumn chores: Clean and store patio furniture, umbrellas, children's summer toys. Touch up paint on trim, railings and decks. Use a wire brush...
Articles about staging a home for sale appear frequently in newspapers. What you won't see in your local paper is how to maximize profit on selling a vacation house or condo. Maximizing your net profit from selling a vacation beach house requires planning ahead, several years if possible. In addition to the traditional "sprucing up" any home requires rental properties have an income component that needs attention well before placing the property for sale. You may be comfortable with the level...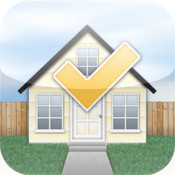 Everyone has a way to keep track of things that need to get done. They range from having a staff to handle your affairs (not particularly affordable) to just not remembering everything when you'd like to (not particularly useful).  If you're still looking for a way to remind yourself of home maintenance tasks, perhaps you should take a look at your phone. Because, there is an app for that. The iPad/iPhone boasts a number of useful apps to consider. HomeSaavy is...
It's coming. You can feel summer in the air … and with it, the heat!  Last year, heat waves made things uncomfortable for many people and downright stressful for some air conditioning systems.  This year, we can probably look forward to similar conditions, so it's a good time to be thinking about what you can do to make the season easier on your HVAC, and your wallet. If you use your Sandbridge cottage as a vacation rental properly functioning AC...