Sandbridge Real Estate Net
Home
Helping you
NET

the home of your dreams.
Home Improvement Category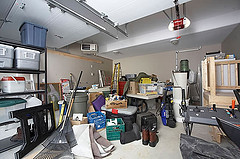 Somewhere, there's a book with a rule that says a garage must be white with bare walls and a dull grey concrete pad. No one is ever confused when they go through a door into the garage. But, is that always a good thing?  The answer to that question is no, of course. While keeping our cars safe from the environment is the stated purpose of the garage, that's very seldom all we do with the space. A peek inside a...
Here's something you need to add to your monthly to-do list: Change your HVAC filters. The experts will tell you need to do it once every month to three months. The important thing is to change it when it's dirty. Doing so can save you money and improve your health. Filters are used in modern HVAC systems to remove particles that could otherwise cause damage to the system. Dirty, or clogged filters force your HVAC system to work harder to push...