Sandbridge Real Estate Net
Home
Helping you
NET

the home of your dreams.
Sellers Category
It's coming. You can feel summer in the air … and with it, the heat!  Last year, heat waves made things uncomfortable for many people and downright stressful for some air conditioning systems.  This year, we can probably look forward to similar conditions, so it's a good time to be thinking about what you can do to make the season easier on your HVAC, and your wallet. If you use your Sandbridge cottage as a vacation rental properly functioning AC...
With over a thousand families checking in at the Siebert Realty office every week of the summer season we frequently get Buyers inquiring about good real estate deals, the best price, short sales and foreclosures here in Sandbridge. It's only natural for vacationers to think about converting Sandbridge from a yearly vacation destination to a place of their own. Many Sandbridge property owners got bit by the Sandbridge bug while vacationing. Being the largest and most experienced rental company we can answer...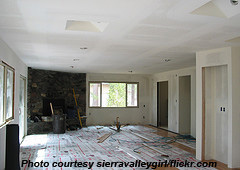 If you're thinking about doing some remodeling, you probably know how much you'll likely need to spend for your project. But, when it comes time to sell, how much of your investment will you get back in the improved value of your home?  The folks at Hanley Wood have the information that you want. They've released the results of a nationwide survey, which includes Virginia Beach specific data.  The cost versus value report contains specific descriptions of various projects like a roofing...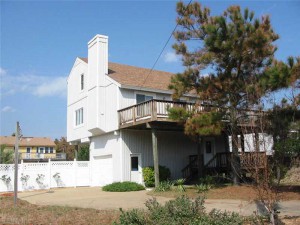 We are excited to announce 308 Pickerel Lane Just SOLD for $470,000. This 3 story contemporary residence boasts an open floor plan and features 3 bedrooms and 2 full baths. With approximately 1,888 Sq.Ft. of living space there is plenty of room to enjoy. Other features include a fireplace, cathedral ceilings, ceiling fans, large decks and much more! Are you interested in selling your home?  Call me today and let's discuss your real estate needs.
Heat Pump condensing units take a beating when used in houses along the ocean. The heavy concentration of salt in the area is so corrosive that the expected life span of these units is dramatically shortened. There are a few simple things that homeowners can do to save big bucks on these costly units. Location, Location, Location. If at all possible don't locate the condenser units on the North East or East side of the house. Nor'easters pound them and coat...
Determining the qualifications of the agent who you select to help you Buy or Sell your Sandbridge cottage or condominium is a critical step in the process. Google searches are an easy first step to find a list of agents who can help you in your effort. Many of the 4,000 plus agents in the greater Virginia Beach area use Sandbridge keywords to make their websites turn up in your Sandbridge search. Do they live in Sandbridge? Do they own...