Sandbridge Real Estate Net
Home
Helping you
NET

the home of your dreams.
Home Security Category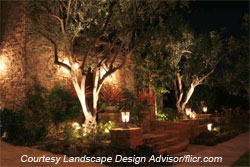 One night, when the weather is cooperating, take a walk around your home.  What do you see? If the answer is nothing, then turn the lights on! Adequate outdoor lighting is sometimes overlooked by home builders. Even a small investment in lights can provide safety, security and beauty. And if you are considering selling, you'll want to show off your home in the best possible light. Safe from Accidents Patches of ice. A tree root. A child's toy. Those three things are among...
When you want the piece of mind of knowing your home is protected against burglars and intruders, you will most likely want to have a security company install alarms and monitoring devices. But, there are some things you can do that don't require a security company. Earlier we talked about securing doors. Today, let's take a look at window security. Potential intruders are going to look for the easiest way to get inside your home. Open or unlocked windows, hidden from...