Sandbridge Real Estate Net
Home
Helping you
NET

the home of your dreams.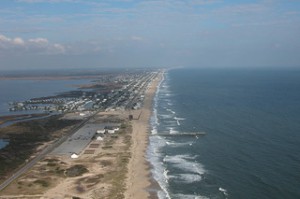 How would you like to enjoy 30, 40 or even 50 thousand dollar summer vacations paid for by vacationers? Sounds too good to be true but it isn't.
What I'm talking about won't work for everyone but it does for quite a few. Buying the proper Sandbridge beach house for cash is the answer. By eliminating the debt service of a mortgage you turn the rental income stream into positive cash flow. Go on vacation for 4 to 12 weeks per year and enjoy your retirement.
I'd rather do this with my hard earned money than put it in a secure instrument like a CD, paying 1/2 of 1% interest.
Buying the right house is the key. Call me, Charlie Kelly, at (757) 355-2233 for this assistance. Any licensed real estate agent can show you a beach house, write up a contract and get you into the house. I will use the experience I've gained over the last decade as the leading sales agent in Sandbridge to net you the best home for your money.