Sandbridge Real Estate Net
Home
Helping you
NET

the home of your dreams.
The final walk-through of your new Sandbridge Beach home is not something to be rushed. Plan to take 30 to 60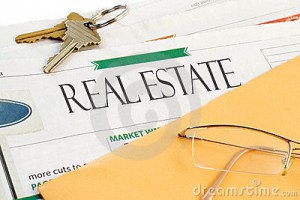 minutes to complete this important task.  You should be as detailed as a home inspector.  In fact, you could even include your home inspector in the walk-through. During peak rental season the walk through may have to be performed during the preceeding Saturday turnover period. If this occurs you can have your agent check with the Sandbridge property management firm for any guest complaints about non-working appliances or other features.
Here's a short checklist for the final walk-through of home:
Preferably, conduct the walk-through the day before the closing.  This will allow time to address any issues in the home.
Check to be sure repairs were made.  Bring the property inspection contingency removal form and the

home inspector's report

to ensure all agreed upon repairs have been made.
Test everything.  Make sure appliances, lights, heating and air-conditioning systems, furnaces, faucets and toilets are all in the same working order as during the inspection.
Check for items you purchased with the house. If your contract states that the drapes, refrigerator and dining room chandelier are included in the sale, be sure they're still in the home and in good condition. Additionally some beach home purchases have separate agreements for furniture, and other personal property required for vacation rental use.
Ask for receipts for any repairs.  The receipts will prove that the repairs were made and by whom, in case there are problems later.
Talk to your agent.  If any problems are found, he or she will help to negotiate any repairs or compensation so that the closing can continue as planned.
Unless a home is listed "as-is," you should be able to ask the seller to fix or compensate you for any problems.  So be sure this is addressed at the time an inspection is completed with solutions agreed to in writing.  The Final Walk-though, also called a Pre-closing Orientation ensure you the time to verify that obligations are met before the parties meet at the closing table.
Looking to work with a real estate agent who will be by your side through every step of the home-buying process? Call me today at 757-355-2233 or email me at [email protected] to learn how I can help you.
Related Links:
Property condition disclosure
http://www.nolo.com/legal-encyclopedia/required-disclosures-selling-real-estate-30027.html
Home inspector's report
http://www.homegauge.com/inspector/home-inspection-software/sample1-hg4/format1.html?css=Style%201%20-%20ReallyRed.css
Final walk-through checklist
http://www.closing.com/learning-zone/article/final-walk-through-checklist/
Charlie Kelly
REALTOR
Siebert Realty
757-355-2233
www.Sandbridge.Net
 Photo courtesy of © Gvictoria | Dreamstime.com