Sandbridge Real Estate Net
Home
Helping you
NET

the home of your dreams.
In today's world a lot of people think that they can use the internet and advice from friends to successfully navigate through the home buying or selling process, but with today's changing real estate market it is a good idea to hire an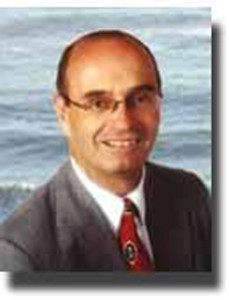 experienced, knowledgeable real estate agent when you are looking to buy or sell your Sandbridge home.
Here are the top 10 reasons:
1 — Experience 
Purchasing a new home may well be the largest expenditure that you ever make. So it simply makes good business sense to enlist all the help you can get.
A seasoned real estate agent has completed more real estate transactions already this year than you'll likely make in your lifetime. That adds up to a whole lot of knowledge and experience.  Experience that can help navigate you safely and securely through every aspect of the buying process.
2 — Knows the Market  
A real estate agent will know what's happening in a particular area, or neighborhood, and help you decide if a home you find is a good value. Once you find a property that interests you, your agent will show you "comps" (comparable properties) of similar homes that have sold recently, as well as those that are currently on the market.
And if your real estate agent works with an established firm, he or she will have instant access to a host of proprietary tools — and property information — that may be difficult, or even impossible, to find on your own. All this information will help you make a well-informed decision. Weekly rental income and expenses for the 400 properties Siebert Realty manages is a good example.
3 — Saves Time 
A good real estate agent is an organizational genius. He or she will manage to get you in to see new properties as soon as they become available — and arrange the most appointments possible within your available time slots, no matter how limited.
But remember, accessibility is a two-way street! Be sure to support your agent by being as flexible as possible — especially when your time is very limited.
4 — Good Listener 
When you decide to use a real estate agent, look for someone who asks as many questions as you do. When you mention a price range, does the agent give you a 'standard' list of available properties, or is he or she able to make — or adjust — his or her recommendations based on what comes up in your conversations?
How interested is the agent in listening to your point of view? How many questions does he or she ask? After all, your real estate agent's recommendations should vary substantially based on your personal needs and goals (for example, you may be starting a family, need to configure your new home to accommodate an office, need space for your son's new car, or be downsizing).
5 — Tells the Truth (even when you don't want to hear it!) 
Expect that a good real estate agent will challenge you once in a while, ask the tough questions, and yes, even disagree with you occasionally. When he or she makes a recommendation that seems off-base, give your agent the opportunity to give you the facts — and share his or her knowledge and experience — before making a decision. Learn to trust your agent's intuition, insights, and perspectives; they'll often lead you in the right direction.
6 — Respects Your Budget 
One of the most important things that your real estate agent will do is help you determine how much you can afford to spend. He or she may well ask you to consult with your accountant, financial planner, and/or mortgage broker before you make this important decision.
In some markets, there's a lot more to purchasing an apartment than having cash for the down payment, and securing financing. For example, most Manhattan cooperative buildings ('co-ops'), which account for about 75 percent of the properties in the city, will also look at your debt-to-income ratio (DTI), and your post-closing liquidity (yes, it can be a bit complicated!).
A good real estate broker will understand the particulars of your market, and help you find a terrific housing solution that you'll be able to qualify for financially — and that will be possible within your budget.
7 — Team Player 
Your real estate agent should be able to recommend a great team of professionals to support your purchase — from mortgage brokers and appraisers, to contractors and designers and real estate attorneys.
8 — Getting to Closing  
Remember that finding the right property is only the beginning. Be sure your real estate agent is well prepared to negotiate aggressively on your behalf, and assist you in finding financing, if necessary. Your agent should be ready to follow through with your bank or mortgage broker, any other agents involved in the deal, and with your real estate attorney, until the purchase is complete.
And if you're purchasing a home in Manhattan, be sure you have a real estate agent who is adept at helping you put together the materials necessary for the board application package, following through with the management company, and if it's a co-op purchase, preparing you for the board interview.
9 — Gives Timely Updates 
Stay in touch with your agent throughout the buying process on a regular basis. He or she should give you regular updates on new properties, any changes in the local real estate market, mortgage rate changes, and so on. And you should update your real estate agent right away should any of your priorities change, or if your research turns up a property you may be interested in seeing. The result of working together closely? Finding just the home you're looking for, more quickly.
10 — The Relationship  
Many Sandbridge home buyers try to find the perfect property on their own. No surprise, actually. With internet access to more real estate information than ever before, it's fairly easy for anyone who's computer literate to access a list of available properties in every part of the country.
However, you can't underestimate the importance of personality when you choose your real estate agent! You'll be spending a lot of time with them — and entrusting them with one of the most important transactions of your life. So be sure to find someone you not only trust and respect, but also look forward to working with.
When you are ready to begin the real estate process, may it be buying or selling, contact me and let's discuss your situation and your options.  The real estate market is strong and you want to know what is happening now in your specific market, so do your research and talk to your agent.   We are here to answer your questions and help guide you in one of the most important financial decisions you will probably ever make.
Charlie Kelly
Realtor, MBA
SIEBERT REALTY – The Beach People
601 Sandbridge Road
Virginia Beach, VA  23456
(757) 355-2233
www.sandbridge.net
[email protected] 
Charlie Kelly is your ultimate real estate resource for Sandbridge Beach houses and Condominiums. Visit my website for detailed information regarding today's real estate market