Sandbridge Real Estate Net
Home
Helping you
NET

the home of your dreams.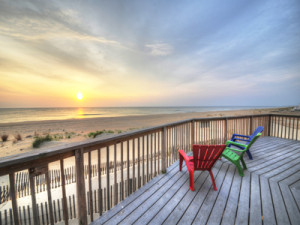 For years my clients have mentioned that they feel Sandbridge vacation rentals generate above average rental income when compared to most other warm weather east coast beach communities. Although I don't have any statistics to support these opinions I can say that when I come across data from other communities it confirms these beliefs.
The most obvious reason seems to be supply and demand.  States to the south of Virginia have 10-30 times more ocean frontage available for homes and condos. Virginia has a huge amount of property along the Chesapeake Bay, but limited oceanfront sites.
On the supply side Sandbridge has only 5 miles of beachfront homes. Virginia Beach hotel resort area is mainly hotels with the remaining homes not used as rentals.
The demand side is aided by being hours closer to major population centers. Our friends from DC, Pennsylvania and Richmond can leave work early and enjoy the evening on the beach.
Another key factor is the quiet residential lifestyle of Sandbridge. I have clients who live within 20 miles of northern beaches but own vacation property in Sandbridge, some planning to retire here when the time comes. Take time to schedule a visit to what is still called one of Virginia Beaches best kept secrets.