Sandbridge Real Estate Net
Home
Helping you
NET

the home of your dreams.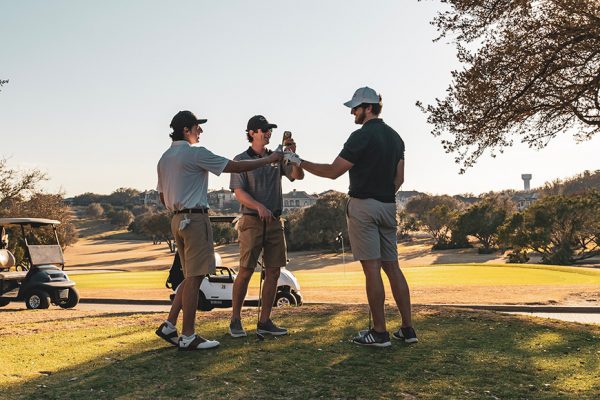 Sandbridge is a laid-back beach community. While the beach is the primary attraction for many, there is a lot more to love about Sandbridge. For instance, there are many public and private golf clubs near Sandbridge. These clubs have great courses and amenities that make them good for more than just golf.
Are you looking for a golf club near Sandbridge? Read on to learn about a few of your options.
Public and Private Golf Clubs near Sandbridge
Virginia Beach National Golf Club
2500 Tournament Drive, Virginia Beach
You won't find many clubs that can beat Virginia Beach National Golf Club. The course has a great design. It also has various sets of tees to challenge players of different skill levels. The clubhouse also offers a range of amenities. Guests can also dine at the clubhouse restaurant. You can stop here for a round of golf or grab a bite to eat. The course is about a 25-minute drive from Sandbridge. Check out their fees here.
Heron Ridge Golf Club
2973 Heron Ridge Drive, Virginia Beach
Heron Ridge Golf Club is about 15-20 minutes from Sandbridge. They have an 18-hole course with an interesting array of features. The varying terrains and layouts make it one of the more unique courses in the area. It is a course you will want to come back to again and again. They also have an extensive pro shop, and guests can hire their pro for golf lessons. The club also hosts a variety of events throughout the year. Click this link to see the fees at Heron Ridge Golf Club.
Hell's Point Golf Club
2700 Atwoodtown Road, Virginia Beach
You could drive to Hell's Point Golf Club in less than 15 minutes from Sandbridge. Golf Digest listed it as one of the best new courses in the country when it opened. The holes look nice, and they have features that make them attractive. You will also find some of the most challenging holes in the area at Hell's Point. It is a great place to go if you want to test your skills. With that said, they do have several tees to make the course suitable for golfers of varying skill levels. You can learn about their rates by clicking this link.
These are just three of the top golf clubs near Sandbridge. However, Virginia Beach and the surrounding area have several. You'll find more than enough opportunities to test your skills.
Click this link if you plan to buy or sell a home in Sandbridge. The team from Sandbridge.net would be happy to help. We are a team of local real estate experts with a passion for beach homes.
Thanks for visiting!