Sandbridge Real Estate Net
Home
Helping you
NET

the home of your dreams.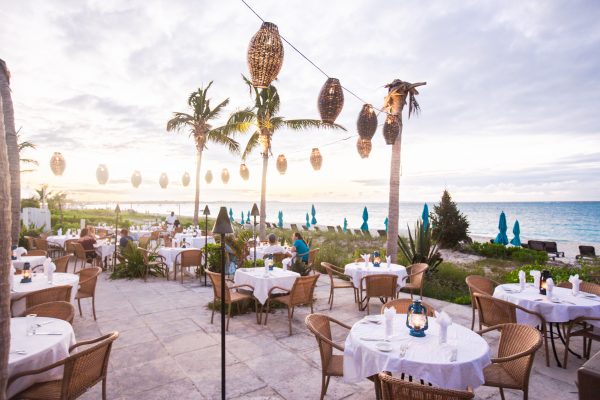 There is a lot to love about Sandbridge. It is a relaxed beach community with friendly people. This culture even extends to the dining establishments in Sandbridge. You can always expect friendly service at the beachfront restaurants in Sandbridge.
Where should you go for a meal next time you are in town? We have a list of the top restaurants that offer relaxed vibes.
4 Laidback Beachfront Restaurants in Sandbridge
Simply Steamed
2545 Sandpiper Road – (757) 351-8553
There is nothing like enjoying a big plate of seafood at a beach destination. If that sounds good, you must try Simply Steamed. It is more of a takeout spot, but they do have a few tables out front where guests can eat. Whether you take it home or eat it out front, it is some of the best seafood. They have crabs, shrimp, clams, mussels, lobster, and more. You can also get lobster rolls, fish tacos, and a wide array of sides.
Sandbridge Island Restaurant
205 Sandbridge Road – (757) 721-2899
If you ask locals for recommendations, Sandbridge Island Restaurant will surely be on the list. It is one of the top spots to get good food in Sandbridge. Along with that, it is directly in front of the public oceanfront beach. As a beachfront restaurant, the menu is full of seafood options. You can get crabs, shrimp, and an assortment of fish. They also have a nice selection of burgers, sandwiches, and salads. You can also get steaks. Sandbridge Island Restaurant also has an extensive pizza menu. There is something for everyone.
Jose Tequilas
3738 Sandpiper Road – (757) 301-3236

Jose Tequilas is the place to go for great Mexican food in Sandbridge. The food is really good, and the staff is friendly. You can also expect big portions, so bring your appetite. You can start with appetizers like various types of nachos. They also have Mexican classics like quesadillas, enchiladas, and burritos. You can also try a variety of tacos at the taco bar. You can get fried ice cream, flan, or churros for dessert. They also have vegetarian options and kids' meals.
Baja Restaurant
3701 Sandpiper Road – (757) 426-7748
Baja Restaurant is popular for the good food and the great bay sunset view. People love their outdoor dining as well. They have a good menu with a wide variety of options. You can get everything from burgers and salads to shrimp and rice bowls. They also have a nice selection of pizzas fresh from the oven. Many of their customers love their shrimp or fish tacos as well. The menu and atmosphere caters to families, but it's also be good for a meal with friends.
Homes in Sandbridge, VA
Are you looking for a home in Sandbridge? Reach out to the Sandbridge.net team by filling out the form on the side of the page. We would be happy to help you find the perfect home in this beach community.
Thanks for visiting!