Sandbridge Real Estate Net
Home
Helping you
NET

the home of your dreams.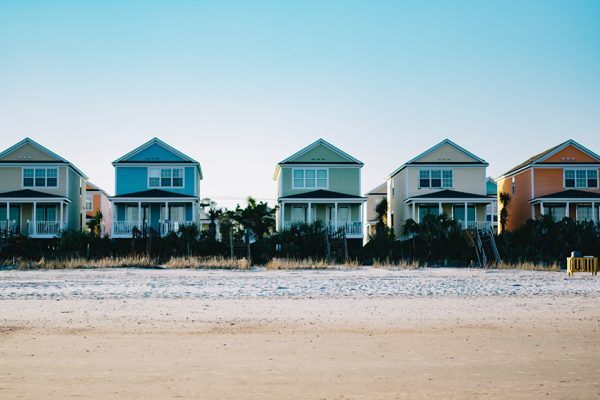 Vacation rentals have the potential to be valuable investments. That said, there are many different markets for investing in short-term rentals. Your choice of market will have an impact on your success. Let's make it easy. Buy a vacation rental in Sandbridge, VA!
Collecting rental income is the most obvious benefit of owning a vacation rental. However, we think Sandbridge is uniquely advantageous for investing in vacation rentals. The community has so much to offer.
Why is Sandbridge a great place for owning vacation rentals? Read on to find out!
Why Buy a Vacation Rental in Sandbridge
Great Tourist Destination
Virginia Beach consistently ranks among the top tourism spots in Virginia. People come from all over to visit Virginia Beach. Visitors love the beaches and other attractions in the city. However, Sandbridge isn't like all the busy tourist areas in Virginia Beach. It is a little quieter and less crowded. It is more like a residential community instead of a tourist destination. You are also not far from the tourist centers, so you can still enjoy the attractions.
Strong Demand
The area has a strong demand for short-term rentals. An increasing number of vacationers are starting to prefer rental homes to hotels. With Sandbridge being an attractive place to travel, the demand for short-term rentals will remain high. You shouldn't have trouble getting bookings during the peak season from May to September. Rental properties might do well during spring and fall if they have a smart pricing strategy.
It's a Good Investment
You are buying a Sandbridge vacation home to generate rental income as an investor. Most properties will do well as long as you manage them properly. While the rental income is good, the property is also a wise investment. Sandbridge tends to be a competitive market. As long as you hold the property long enough, appreciation should lead to a profit on the sale. While prices in Sandbridge have dipped compared to their August/September 2022 highs, they are up overall. Prices are higher than a year ago and higher than pre-pandemic prices.
Local Laws
The local laws also favor vacation rentals in Sandbridge. The Virginia Beach City Council recently enacted an ordinance banning new short-term rentals in most districts besides Sandbridge. In most other places, the city bans new vacation rentals unless a majority of residents votes to allow them. There are also stricter requirements in most other areas. For example, short-term rentals in other areas of the city need a conditional use permit.
We Sell Sandbridge!
Do you want to invest in vacation rentals in Sandbridge? Contact the team from Sandbridge.net for help. We are local experts in the Sandbridge real estate market. Our team would be happy to help you find the right properties.
Thanks for visiting!