Sandbridge Real Estate Net
Home
Helping you
NET

the home of your dreams.
A Sandbridge vacation rental property can offer reliable income. However, investors should always consider ways to increase revenue. With the right upgrades, you can attract more bookings, increase rates, and make more money. Upgrades include enhanced landscaping, a full kitchen, bathroom improvements, and amenities like a pool table and high-speed internet.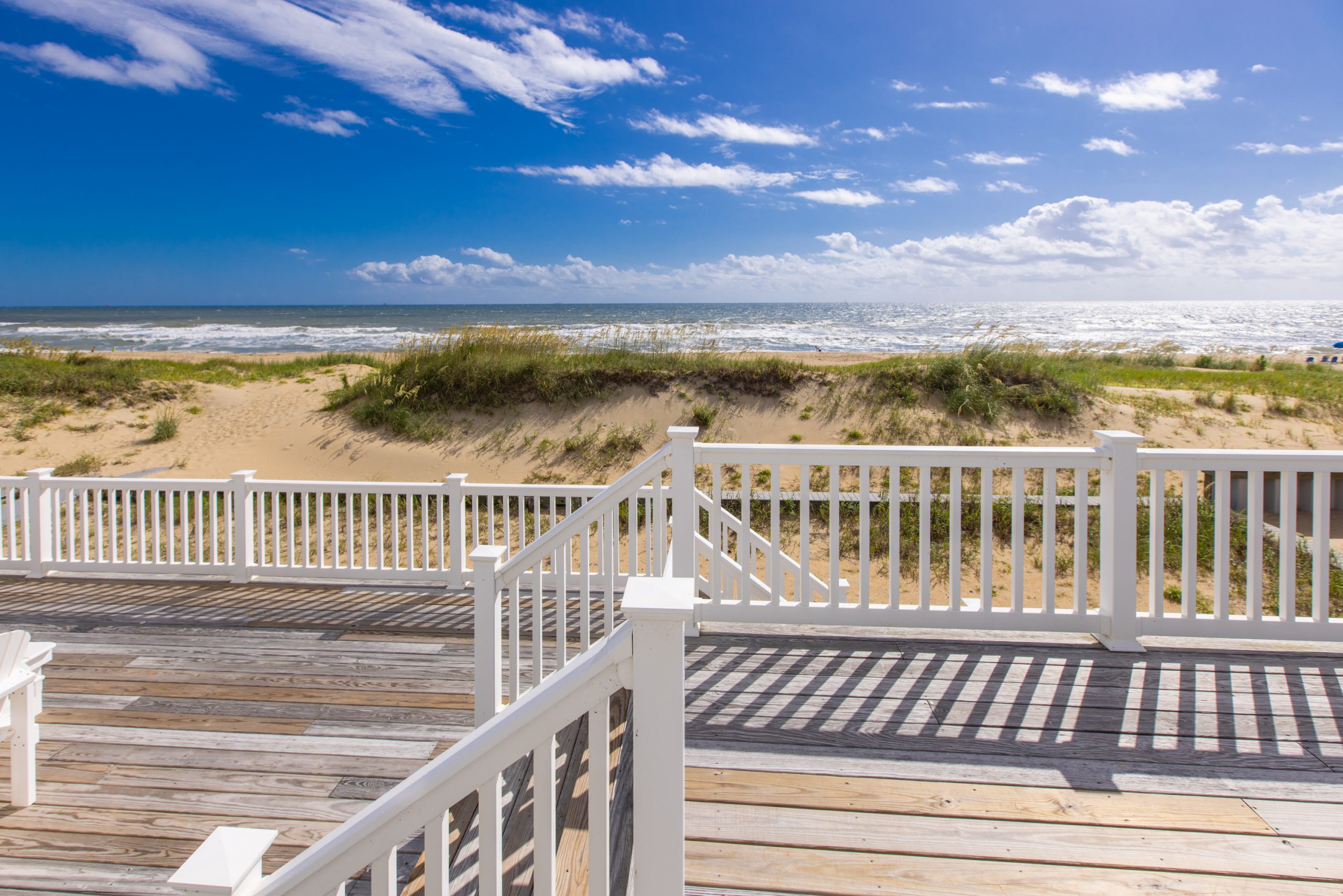 Before upgrading, check your budget and see what upgrades work for your Sandbridge vacation rental. You should also consider the cost vs. what it can do for the property.
Smart Upgrades for your Sandbridge Vacation Rental Property
Attractive Landscaped Garden
Wellness is a priority for many travelers. A beautifully landscaped yard can offer a place to relax and recharge.
Tidying up the lawn and adding small plants can make a difference. You can add stone paths leading to the house or a water element like a pond. An outdoor sitting area can also be attractive.
Resort-style Amenities
A vacation rental property can look like a mini-resort with amenities like a pool, an outdoor shower, and a cabana. Adding a grilling station is a plus for families. Pet-friendly spaces can also be a draw for some travelers. If you are going high-end, you could consider services like the option of a personal chef.
Family-friendly Activities
Catering to families can be another way to make your property stand out. One idea is to offer a play area for toddlers to read and play with toys. For teens and adults, you could offer a game area with an Xbox or PS5. A chest full of popular board games and puzzles will also be a hit with some families. You could also have a TV with subscriptions to popular streaming services.
Kitchen and Bathroom Upgrades
Kitchens can be remodeled with granite countertops, a space for a mini bar, or upgraded with bigger appliances. On the other hand, the bathroom can have a soaking tub and walk-in shower. Make your bathroom accessible to people of different abilities and ages by adding safety features like non-slip flooring.
Living Room and Bedroom Enhancements
Create an elegant living space with chandeliers and floor-to-ceiling windows. Table design elements like potpourri, flowers, diffusers, and figurines spruce up the room.
For the bedroom, use muted colors to support sleep and relaxation. You can add shades and blinds for added privacy. Offering luxury furniture and bedding can be another way to add value.
Smart Home Technology
Create a Sanbridge vacation rental property that is convenient for guests by incorporating innovative technology. Get a smart TV and sound system that allows them to connect and play from their smartphones. Smart locks can make checking in and checking out easier.
We Sell Sandbridge!
Do you want to buy or sell a home in Sandbridge? We can help you find the home you're looking for or sell your home quickly and for more. Have a vacation rental to manage? Siebert Realty is the oldest & largest management company serving Sandbridge.
Please call (757) 355-2233 or click here for our contact page. We will get back to you.
Thanks for visiting!