Sandbridge Real Estate Net
Home
Helping you
NET

the home of your dreams.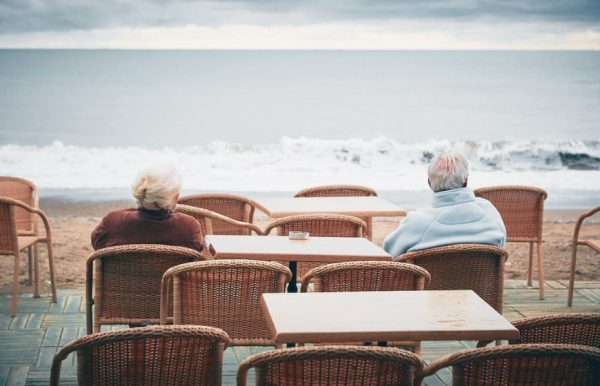 Sandbridge is a beautiful coastal community in the southern part of Virginia Beach, Virginia. It's a quiet and serene place that offers the perfect setting for retirees looking to enjoy a relaxing and comfortable lifestyle. If you are considering retiring, here are ten reasons to retire in Sandbridge.
Top 10 Reasons to Retire in Sandbridge
1. Beautiful Beaches
Sandbridge is home to some of the most beautiful beaches in the United States, with pristine sand, crystal-clear water, and stunning sunsets. Retirees can enjoy long walks on the beach, swimming, surfing, or just soaking up the sun while enjoying the beautiful surroundings.
2. Peaceful and Serene
The community of Sandbridge is peaceful and serene, making it an ideal place for retirees looking for a quiet and relaxing retirement. The sound of the ocean waves, the gentle sea breeze, and birds chirping make Sandbridge an oasis of tranquility.
3. Mild Climate
The climate in Sandbridge is mild and comfortable, with warm summers and mild winters, allowing retirees to enjoy outdoor activities all year round.
4. Active Lifestyle
Sandbridge offers plenty of opportunities for retirees to stay active and healthy, with access to hiking trails, bike paths, golf courses, and water sports.
5. Affordable Cost of Living
Sandbridge has an affordable cost of living compared to other coastal communities in the United States, making it an ideal location for retirees who want to stretch their retirement savings.
6. Access to Healthcare
Several hospitals and medical centers in Sandbridge provide retirees access to quality healthcare services.
7. Low Crime Rate
Sandbridge has a low crime rate, providing retirees with a safe and secure environment to live in.
8. Cultural Heritage
Virginia Beach has a rich cultural heritage, with several museums, historical sites, and cultural events showcasing the area's unique history and traditions.
9. Excellent Dining Options
Sandbridge offers a variety of dining options, from casual beachside eateries to upscale restaurants, providing retirees with plenty of opportunities to indulge in their culinary preferences.
10. Vibrant Arts Scene
Virginia Beach has a vibrant arts scene, with local galleries, theaters, and art museums showcasing the work of local and national artists, providing retirees with opportunities to explore their creative side.
We Sell Sandbridge!
Do you want to buy or sell a home in Sandbridge? We can help you find the home you're looking for or sell your home quickly and for more. Have a vacation rental to manage? Siebert Realty is the oldest & largest management company serving Sandbridge.
Please call (757) 355-2233 or click here for our contact page. We will get back to you.
Thanks for visiting!