Sandbridge Real Estate Net
Home
Helping you
NET

the home of your dreams.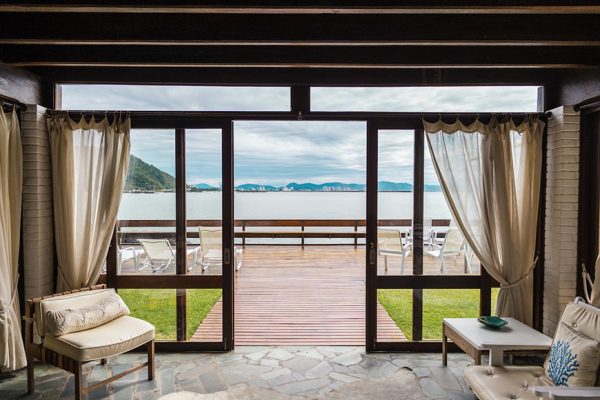 If you're renting a Sandbridge vacation home, one of the best parts of your stay will be spending time outdoors. Beautiful ocean views and sunshine make it the perfect location to create your outdoor dream space. Here are some tips for creating the ideal outdoor space for your Sandbridge vacation home.
7 Expert-Approved Tips for Creating the Perfect Outdoor Retreat at Your Sandbridge Vacation Home
1. Choosing the Right Furniture
One of the most important parts of any outdoor space is the furniture. Choose furniture that is comfortable, durable, and fits the style of your vacation home. Wicker or rattan furniture is a popular choice for outdoor spaces, as it is stylish and weather-resistant.
2. Adding Shade
Sandbridge is hot during the summer, so adding shade to your outdoor space is essential. Add an umbrella to your table or invest in a pergola or awning to provide shade for larger areas. Not only will this keep you cool, but it will also protect your furniture from sun damage.
3. Lighting
Adding outdoor lighting can transform your space into a beautiful oasis at night. String lights or lanterns can provide a warm glow, while spotlights or floodlights can add security and highlight key features of your outdoor space. Solar-powered lights are also a great option as they are environmentally friendly and require no electrical wiring.
4. Outdoor Cooking and Dining
If you plan on cooking and dining outdoors, consider adding a grill and outdoor dining table to your outdoor space as a great way to enjoy meals with your family and friends while enjoying the beautiful ocean views.
5. Plants and Landscaping
Adding plants and landscaping to your outdoor space can provide natural beauty and shade. Add potted plants, trees, or flowers to create a serene and inviting atmosphere. Choose plants that are low maintenance and suitable for the climate in Sandbridge.
6. Create a Focal Point
Consider creating a focal point in your outdoor space to draw the eye and provide visual interest. Some ideas to consider are a beautiful fountain, a fire pit, or a large outdoor sculpture.
7. Incorporate Water Features
Water features like fountains, ponds, or even a small waterfall can create a peaceful and relaxing atmosphere in your outdoor space. Not only do they provide visual interest, but the sound of running water can be very calming.
We Sell Sandbridge!
Do you want to buy or sell a home in Sandbridge? We can help you find the home you're looking for or sell your home quickly and for more. Have a vacation rental to manage? Siebert Realty is the oldest & largest management company serving Sandbridge.
Please call (757) 355-2233 or click here for our contact page. We will get back to you.
Thanks for visiting!