Sandbridge Real Estate Net
Home
Helping you
NET

the home of your dreams.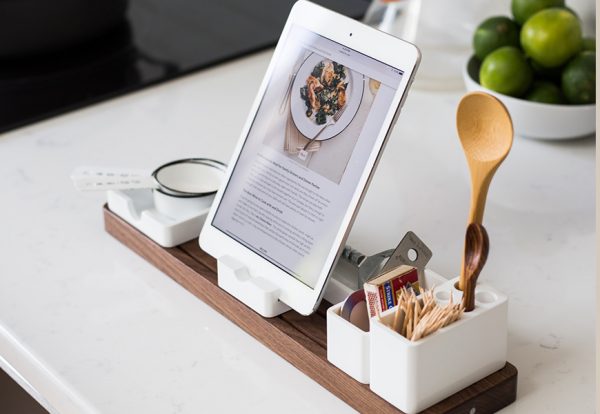 Cooking for your grandchildren may be an enjoyable and satisfying experience. You get to share your love of cooking with your family and spend quality time with them. That said, you might want a few options to add variety to the menu. Here are five selections of recipes to cook for your grandkids.
Enjoyable Recipes to Cook for Your Grandkids
Mac and Cheese
It's hard to go wrong with mac and cheese. It's a meal most kids love. Start by boiling elbow macaroni until it's al dente. Melt the butter in a different pan and stir in flour to create a roux. Add the milk and cheddar cheese gradually until the sauce is creamy and smooth. Some recipes also call for baking the mac and cheese to create a crisp layer at the top.
Chicken Fingers
Chicken fingers are another popular kids' favorite. Start by cutting some boneless, skinless chicken breasts into strips. Dip them in flour, salt, pepper, and a beaten egg. Follow that by dipping them in breadcrumbs and grated Parmesan cheese. Put them on a baking sheet and bake until cooked through. Serve with a side of the child's favorite dipping sauce.
Grilled Cheese Sandwich
The classic sandwich is a popular childhood favorite. Butter two bread slices and sandwich a cheese slice between them. Place the sandwich in a skillet that is medium preheated. Cook the bread for a few minutes on each side. Make sure the cheese melts all the way before taking it out of the skillet. Soup can work as a good pairing with a grilled cheese sandwich.
Mini Pizzas
Kids love pizza, and these mini pizzas are a fun twist on the classic dish. Getting to make their own pizza can be a fun activity with a nice meal. Cover English muffin halves with some pizza sauce. Add shredded mozzarella cheese and your preferred toppings. Pepperoni is a popular option, but you can choose from a wide array of toppings. Place them on a tray until the cheese melts. Make sure to let them cool before serving.
We Sell Sandbridge!
Do you want to buy or sell a home in Sandbridge? We can help you find the home you're looking for or sell your home quickly and for more. Have a vacation rental to manage? Siebert Realty is the oldest & largest management company serving Sandbridge. Contact our team to learn more about how we can help.
Please call (757) 355-2233 or click here for our contact page. We will get back to you promptly.
Thanks for visiting!