Sandbridge Real Estate Net
Home
Helping you
NET

the home of your dreams.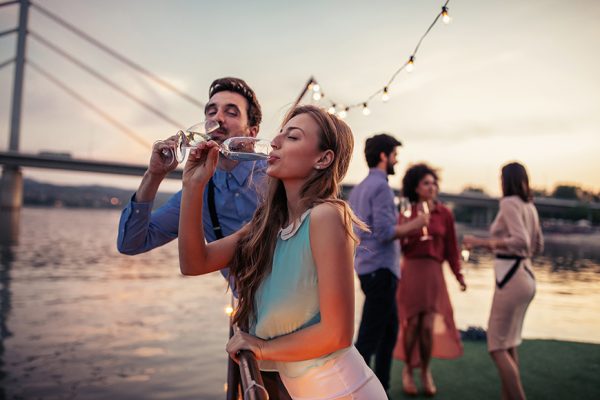 Sandbridge is a small coastal community nestled along the southern part of Virginia Beach. It may be a small community, but it has a lot to offer. That includes a great range of annual events. This post will cover some of the top annual events in Sandbridge.
Our Favorite Annual Events in Sandbridge
Sandbridge 4th of July Boat Parade
This community tradition not only highlights the patriotic spirit of its residents but also shows their creative side. Every year, people compete with their boats adorned with colorful decorations. Prizes will be given not only to the best decorations but also to the funniest and tackiest. It's not all about competition but creativity and humor as well. You can also catch fireworks in the evening.
Annual Swammie Shuffle 200
This annual event started recently but quickly became one of the most important annual events in Sandbridge. It was organized to raise funds and, at the same time, to bring attention to veteran suicide.
The Swammie Shuffle is a 200-mile run that starts and ends at Sandbridge Beach. It goes from Sandbridge to Cape Hatteras and back. The event is in honor of "Swammie" Lang, a Marine veteran who lost his battle with Post Traumatic Stress Disorder. This event aims to combat the lack of information regarding veteran suicide.
A 200-mile run may not be for everyone, but it comes in multiple legs, and runners have six days to complete the course. It is a great way to raise money and awareness for an important cause.
Sandbridge Pig Pickin'
At Sandbridge Pig Pickin', you can enjoy all-you-can-eat buffets, unlimited drinks, and live music by talented local artists.
This annual picnic party is not just for fun but to raise funds for the Sandbridge Volunteer Rescue Squad. They have provided 24/7 emergency medical care to tourists and locals since 1974.
Supporting Sandbridge Pig Pickin' is a great way to enjoy good food while supporting a good cause. Giving back has never been this fun and wholesome.
Come to Sandbridge for a community that knows how to hold good events and how to give back.
We Sell Sandbridge!
Do you want to buy or sell a home in Sandbridge? We can help you find the home you're looking for or sell your home quickly and for more. Have a vacation rental to manage? Siebert Realty is the oldest & largest management company serving Sandbridge. Reach out to our team to learn more about our services.
Please call (757) 355-2233 or click here for our contact page. We will get back to you.
Thanks for visiting!