Sandbridge Real Estate Net
Home
Helping you
NET

the home of your dreams.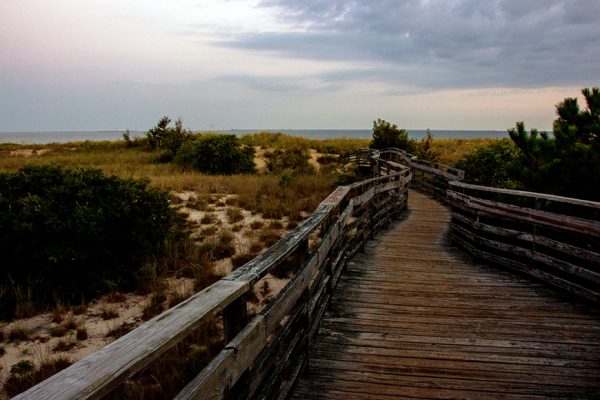 Back Bay National Wildlife Refuge has to be one of the top options for a day trip in Virginia Beach. This refuge is a haven for wildlife lovers with over 9,000 acres of protected land. If you're planning a visit to Back Bay NWR, here are some of the best things to do.
The Top Activities in Back Bay NWR
Beachcombing
This wildlife refuge is famous for its beautiful beaches, which are perfect for beachcombing. While enjoying the sea breeze and listening to the waves, you can hunt for shells, sea glass, and other treasures. Just follow the refuge's regulations, which prohibit capturing living specimens.
Hiking and Biking
Back Bay NWR features many hiking and bike trails that provide breathtaking views of the refuge's various habitats. The Sunset Point Overlook Loop is a good option for a short walk. It has a viewing platform that is nice for watching sunsets. The East and West Dike Trails are also great for hiking and biking. You can check out a map of the refuge's trail here.
Wildlife Viewing
Early morning or late are the ideal times to see wildlife. The abundance of animals in Back Bay NWR is one of its main attractions. Over 300 bird species, including bald eagles, ospreys, and peregrine falcons, are in the refuge. You can also find deer, foxes, and other creatures.
Kayaking and Canoeing
Kayaking and canoeing are fantastic ways to explore the refuge's waterways. You can paddle through the refuge's marshes and streams by renting a kayak or canoe from nearby outfitters. It is also another great way to find some of the refuge's wildlife.
Fishing
Fishing is popular at Back Bay NWR. You have freshwater and saltwater fishing options in the park. You can catch bluefish, flounder, and striped bass, among other species. Ensure you have the necessary fishing license and follow the refuge's fishing rules.
Photography
Back Bay NWR is a photographer's dream because of its breathtaking landscapes and abundant wildlife. The park is great for professional photographers and hobbyists. It can also be nice for snapping a few pictures with your phone. You'll have many chances to take beautiful pictures whether you're a beginner or a professional photographer.
Environmental Education
Back Bay NWR provides several educational activities, including junior ranger programs, birding trips, and guided nature walks. There are learning opportunities for people of all ages.
We Sell Sandbridge!
Do you want to buy or sell a home in Sandbridge? We can help you find the home you're looking for or sell your home quickly and for more. Have a vacation rental to manage? Siebert Realty is the oldest & largest management company serving Sandbridge.
Please call (757) 355-2233 or click here for our contact page. We will get back to you.
Thanks for visiting!