Sandbridge Real Estate Net
Home
Helping you
NET

the home of your dreams.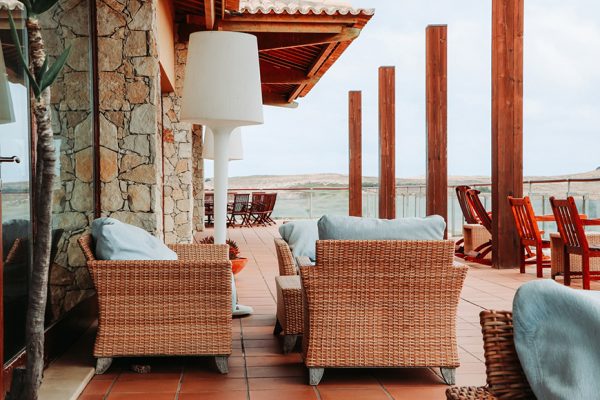 Sandbridge Beach is a popular vacation destination located in Virginia Beach. It offers visitors a chance to relax and enjoy a peaceful beach community. With so many vacation rental options, owners need to do what they can to make their rentals more attractive. One of the best ways to do that is by including the amenities vacationers want. This post will cover some of the top amenities for vacation rentals in Sandbridge Beach.
Must-Have Amenities for Vacation Rentals in Sandbridge Beach
Beach Access
Enjoying the beach is one of the key draws of Sandbridge Beach. With better beach access, your vacation rental will be more attractive. While it isn't something you can add to a property, you should highlight beach access in your listings. Good beach access can result in more bookings and higher prices.
Private Pool
Any vacation rental would benefit significantly from having a private pool. Pools offer guests an alternative to going to the beach to swim. It can make the property more attractive to families.
Full Kitchen
Many vacationers like the idea of having a full kitchen in their rental. It means they don't have to go out to eat or order takeout for every meal. Make sure your vacation rental has a stove, oven, and refrigerator guests can use. You could also include a range of other appliances like a coffeemaker and blender.
Wi-Fi
In today's world, staying connected is more important than ever. Most guests expect high-speed internet with Wi-Fi when they travel. Make sure to equip your vacation rental with Wi-Fi to meet this expectation.
Air Conditioning
Virginia Beach can get quite hot and humid during the summer. Your guests will not enjoy their stay if they are hot and uncomfortable. That means air conditioning is a must-have amenity for any vacation rental. If the home doesn't have air conditioning, consider installing it. You also need to maintain the HVAC system for reliable performance.
Laundry Facilities
Guests might book a home in Sandbridge Beach for many days. If they plan to be at the house for an extended stay, they might want the ability to clean their clothes. A washer and dryer will make your rental more attractive to people who plan longer trips.
Outdoor Space
A private outdoor space like a deck or balcony is great for enjoying the beautiful Sandbridge Beach weather. Outdoor spaces can be another way to attract more bookings. Patios, outdoor dining, and BBQ grills can be popular amenities.
Entertainment
Guests might have many activities planned, but they might also have some downtime at the house. Things like TVs, board games, and streaming services can keep people busy at the vacation rental.
We Sell Sandbridge!
Do you want to buy or sell a home in Sandbridge? We can help you find the home you're looking for or sell your home quickly and for more. Have a vacation rental to manage? Siebert Realty is the oldest & largest management company serving Sandbridge.
Please call (757) 355-2233 or click here for our contact page. We will get back to you.
Thanks for visiting!