Sandbridge Real Estate Net
Home
Helping you
NET

the home of your dreams.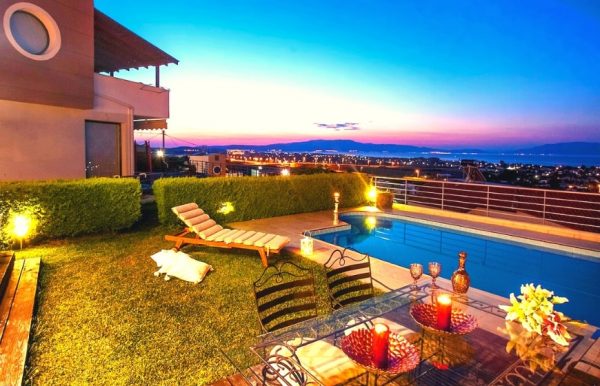 Imagine having a luxurious vacation home in a breathtaking location. Sounds like a dream, right? Well, it can be a reality! However, part of making it a reality is financing the purchase. With this post, we will cover some of the ways buyers can finance a vacation home.
Sandbridge, VA Real Estate Market Watch
At the time of writing, the average home value in Sandbridge is $964,144. Real estate data changes daily. If you need to buy or sell a home in Sandbridge, VA, please click here to contact us.
4 Ways To Finance A Vacation Home
Conventional Mortgages
Conventional mortgages are a popular choice for financing vacation homes. They offer competitive interest rates, flexible terms, and the ability to finance up to 90% of the property's value. However, there are many things to consider when getting a mortgage. For example, do you want a fixed or adjustable rate? Buyers need to realize vacation homes won't be eligible for all the mortgage programs available for primary residences. That means there won't be as many mortgage options. It also means there might be stricter requirements for things like the down payment and credit score.
Home Equity Loans
With a home equity loan, you can tap into the value of your home and get the funds you need. A home equity loan is like a personal loan with a fixed payment plan. Generally, you'll need at least 20% equity built up in the home to take a loan. Also, most lenders only allow homeowners to borrow up to 80% of the equity. That means equity might not be enough to purchase a home outright, but it could help with the down payment. You could also use it with other funds to purchase a vacation home.
Cash-Out Refinancing
A cash-out refinance could be a solution for some buyers. With this option, you're paying your old mortgage with a new one. Since you've already paid much of your old mortgage, cash could be left over after you pay it off. That's the difference between your old loan and your new one. You could then use this remaining money to fund the purchase of a vacation home.
Seller Financing
Some sellers may offer financing options, allowing you to make payments over time. This financing option could be useful if you can't get approval for a vacation home mortgage.
Remember to evaluate your budget and carefully consider all your financing options. Each type of financing has its pros and cons.
Are you looking for a vacation home in Sandbridge? Click here to contact our team. We are local real estate experts in Sandbridge, and we are ready to help you find the perfect vacation home.
Thanks for visiting!