Sandbridge Real Estate Net
Home
Helping you
NET

the home of your dreams.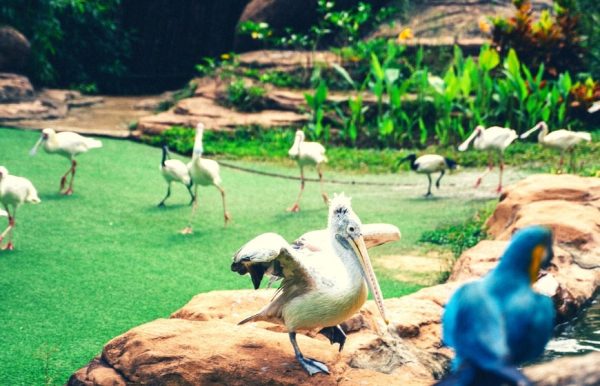 Back Bay National Wildlife Refuge is a must-visit destination for anyone who loves outdoor recreation, wildlife, and conservation. Whether you want to hike scenic trails, reel in some fish, or spot rare birds, Back Bay has something for everyone. Before you embark on your adventure, plan and make the most of your visit.
This post will cover some of what you should know when planning your trip to Back Bay National Wildlife Refuge.
Location: 4005 Sandpiper Rd / Call: (757) 301-7329
Sandbridge, VA Real Estate Market Watch
As of May 2023, homes for sale in Sandbridge spent a median of 27 days on the market. Real estate data changes daily. If you need to buy or sell a home in Sandbridge, VA, please click here to contact us.
3 Things To Know Before Going To Back Bay National Wildlife Refuge
1. Operating Hours / Fees
Before you plan your visit, it is essential to note that the refuge has specific operating hours. The hours also vary depending on the season. You should check out their website when planning your trip. That way, you can ensure the refuge is accessible when you show up.
Generally, from April 1 to October 31, the refuge entrance fee is $5. However, certain parts of the refuge remain closed during winter migration. The entrance is free from November 1 to March 31.
The contact station is open from 8 am to 4 pm on weekdays and 9 am to 4 pm on weekends. It is closed on Sundays from November 1 to March 31. The station is also closed all year on Mondays.
2. Know The Trails
Ready to explore the great outdoors? The refuge boasts an array of picturesque trails perfect for hiking and exploring nature. But before you hit the trails, ensure you're current on any special guidelines, closures, or trail conditions. You can find the details on their website.
3. Follow Etiquette
When embarking on an adventure to witness the majesty of wildlife, it's crucial to approach it with respect and appreciation. Keep your distance from animals, and don't litter. The refuge does not allow swimming on the beach or carrying pets. Follow the guidelines and regulations to protect the animals and their habitat.
Now gear up and head to the refuge for a wonderful time. Experience this incredible destination's many facets and uncover all it has to offer.
Do you need to buy or sell a home in Sandbridge, VA? Click here to contact our team. We know the Sandbridge real estate market, and we can help you achieve your goals.
Thanks for visiting!