Sandbridge Real Estate Net
Home
Helping you
NET

the home of your dreams.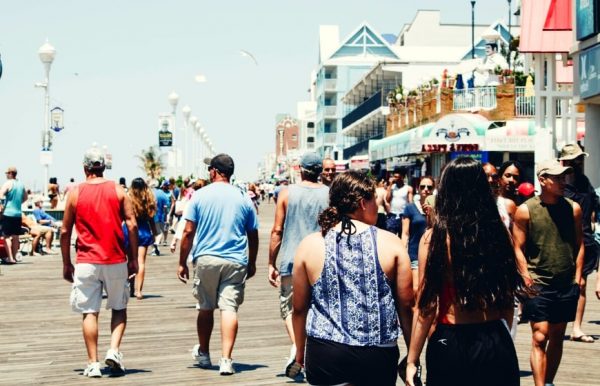 Behold the wonder of Virginia Beach – a bustling hub of adventure and relaxation. With its stunning shores and exciting energy, this seaside sanctuary has it all. But the crown jewel of this coastal metropolis is the Virginia Beach Boardwalk. It is a sprawling, three-mile spectacle of sights, sounds, and sensations. If you're planning a trip to Virginia Beach, you have to check it out!
This post will cover some of the top activities to try at the Virginia Beach Boardwalk.
Sandridge, VA Real Estate Market Watch
As of May 2023, the median home sale price in Sandbridge, VA, was $961,388. Real estate data changes daily. If you need to buy or sell a home in Sandridge, VA, please click here to contact us.
3 Virginia Beach Boardwalk Activities You Have to Try
1. The Food
The Virginia Beach Boardwalk is a paradise for food lovers. It has endless options to tantalize your taste buds. From fresh seafood to classic beachside snacks, there's something for everyone. Stroll down the boardwalk and let your senses guide you to incredible food. Here are some famous places to visit on the boardwalk.
2. Ride a Bike
The boardwalk stretches three miles along the shore. At a width of 28 feet, the boardwalk has a parallel bike path. It offers a great way to get around the boardwalk area.
But wait, there's more! You can find wooden walkways at 8th, 17th, 24th, and 30th Streets. They lead right up to the water's edge and make for an easy transition from boardwalk to beach.
3. Fishing at the Virginia Beach Fishing Pier
Venture forth on the boardwalk heading north, and you'll find the awe-inspiring Virginia Beach Pier. It is one of the top places for fishing in Virginia Beach. This pier is open from April to October. Fishing requires a small fee, but you don't need a license. It costs $10 for adults and $5 for children under 12.
We Sell Sandbridge!
Are you looking for a slice of paradise in Sandbridge? Whether you're in the market to buy or sell, we're your go-to team for all things real estate.
Or are you a vacation rental owner? Look no further than Siebert Realty. Our seasoned management pros can help you get the most from your Sandbridge investment properties.
Please call (757) 355-2233 or click here for our contact page. We will get back to
you.
Thanks for visiting!