Sandbridge Real Estate Net
Home
Helping you
NET

the home of your dreams.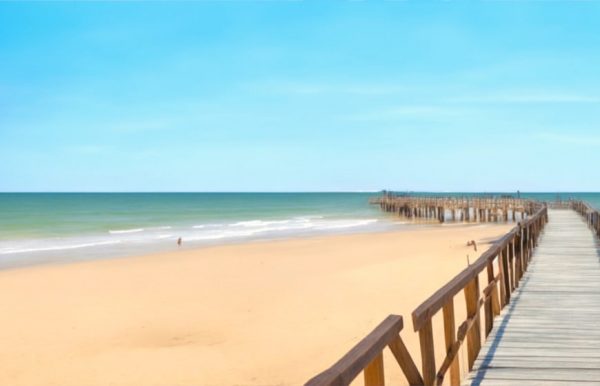 Sandbridge is a laid-back beach community in Virginia Beach. With nice beaches and a quiet community, there is a lot to love about living in Sandbridge Beach.
However, just like any place, it isn't perfect. This post will cover some pros and cons of Sandbridge Beach.
Sandbridge Real Estate Market Watch
As of July 2023, the average sale price of homes in Sandbridge, VA, was $936,000. However, real estate data changes daily. If you need to buy or sell a home in Sandridge, VA, please click here to contact us.
Learn About the Pros and Cons of Living in Sandbridge Beach
Pros of Sandbridge
A Peaceful Place
Sandbridge is one of the top beach destinations if you want peace. It isn't a bustling tourist spot with lots of people. You also won't need to worry much about crime. Sandbridge is one of the safest places in Virginia Beach.
Beach Life
This beach community has a lot to offer. It is a great place for water sports like swimming and fishing. The clean beaches also make it a nice place for soaking up the sun.
Nearby Parks and Outdoor Spaces
Sandbridge is one of the best places for outdoor adventure. Beyond the beaches, you also have some nice parks. You can check out places like Back Bay National Wildlife Refuge and False Cape State Park.
Weather
The weather in Sandbridge is pleasant for most of the year. Summer days are longer here, perfect for all-day beach adventures. The climate is moderate, and you still have four seasons. That means you can enjoy the beaches for summer and most of spring and fall.
Cons of Sandbridge
Traffic
While you won't feel crowded in Sandbridge, you are still in Virginia Beach. The city is popular among tourists, so it attracts a lot of people during the peak season. That means you might encounter traffic when you head into the city.
Affordability
While Virginia Beach is affordable, costs increase once you get into Sandbridge. Housing costs are one of the ways it is most notable. Homes in Sandbridge Beach are more expensive than in the rest of Virginia. Sandbridge is a desirable place, so homes are in demand. However, expenses like food and utilities tend to be more reasonable.
Temporary Neighbors
It might seem like you get new neighbors frequently. Many homeowners will only be in Sandbridge for part of the year. Some of the homes might also be vacation rentals. With people coming and going, it might be difficult to make connections with neighbors.
We Sell Sandbridge!
Whether you want to buy or sell a home in Sandbridge or manage a vacation rental, get help today from Siebert Realty. We serve the Sandbridge area for home sales and rental management.
Find the home you're looking for or sell your home quickly and for more. Please call (757) 355-2233 or click here for our contact page. We will get back to you.
Thanks for visiting!