Sandbridge Real Estate Net
Home
Helping you
NET

the home of your dreams.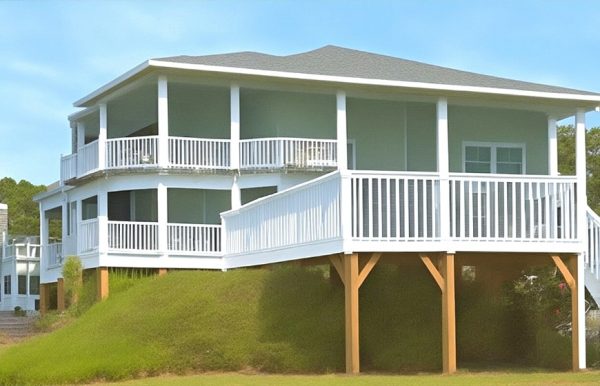 Peak season is great when you own a Sandbridge vacation home rental. You'll have no problem attracting bookings, and it seems like income just keeps rolling in. Shoulder season isn't as easy. People are still booking, but there aren't as many people going on vacation. However, there are things you can do to attract more renters during shoulder season.
How do you keep your profits flowing during the shoulder season? Read this post to find out more.
Sandbridge Real Estate Market Watch
As of July 2023, the median sale price for homes in Sandbridge, VA, was $928,888. However, real estate data changes daily, so if you need to buy or sell a home in Sandridge, VA, please click here to contact us.
Get More Shoulder Season Bookings for Your Sandbridge Vacation Home Rental
Define the Shoulder Season
The first step is to know when it is shoulder season in Sandbridge. June, July, and August are usually the peak season in Sandbridge. However, December, January, and February are the off-season. Rental owners should target April, May, September, and October as shoulder seasons.
Adjust Seasonal Rates
The high demand during peak season means you can charge more. However, things slow down during shoulder seasons. If you want to attract renters, you need to adjust your rates.
Offer Shorter Stays
During the peak season, you might set a minimum stay of four nights or even a week. The shoulder season might require a little more flexibility. By shortening your minimum stay, you can get more bookings. They might not buy as many nights, but it is better than the house being empty.
Deals and Discounts
Lowering the rate is one way to get bookings during the shoulder season. However, special deals and discounts could be another option. You could send emails with vouchers or package deals to get more bookings. It can be even more effective if you have contact info from past guests.
Adapt the Headline and Text in Your Listing
A good headline for your rental property can go a long way. It is often the first thing people see when browsing for rentals. Review your headline and listing as it moves to shoulder season. Consider ways you could update the headline, description, and photos.
Partner With Local Businesses
You aren't the only one trying to drum up business during the shoulder season. Other local businesses are looking to pull in more income. You could partner with local businesses to offer discount services that come with the booking. Consider contacting beach guides, restaurants, boat tours, and more to see if you can make a deal.
With a little effort, you can boost your rental business during shoulder season. You just need to realize that you might need to do a little more for your guests or adapt your strategy.
We Sell Sandbridge!
Whether you want to buy or sell a home in Sandbridge or manage a vacation rental, get help today from Siebert Realty. We serve Sandbridge, VA, for home sales and vacation rentals. Find the home you're looking for or sell your home quickly and for more.
Please call (757) 355-2233 or click here for our contact page. We will get back to you.
Thanks for visiting!