Sandbridge Real Estate Net
Home
Helping you
NET

the home of your dreams.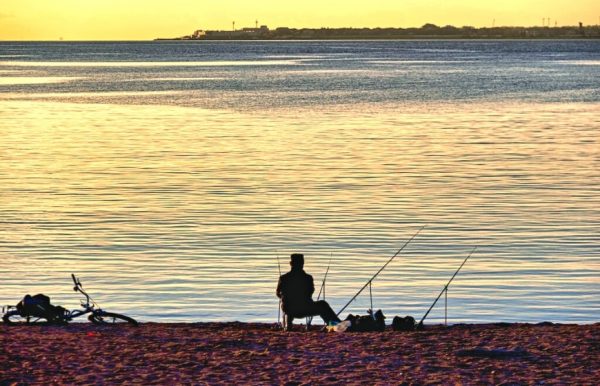 Sandbridge is a great place for people who love fishing. This little beach community is known for its diverse fishing opportunities. However, you might want to know the best fishing spots in Sandbridge, VA.
Read on for tips about finding the best spots for fishing around Sandbridge Beach.
Sandbridge Real Estate Market Watch
As of July 2023, the median list price for homes in Sandbridge, VA, was $995,000. However, real estate data changes daily. If you need to buy or sell a home in Sandridge, VA, please click here to contact us.
Tips for Finding Fishing Spots in Sandbridge, VA
Talk to the Locals
Sandbridge is a warm and welcoming beach community. Talking to locals is one of the best ways to find good fishing spots. Most local fishermen are happy to discuss the best fishing spots, times to go fishing, the best baits, and more. Visiting the local bait shop is a perfect way to gather information.
Little Island Park Fishing Pier is one of the go-to spots for fishing many fish varieties. You can find mackerel, flounder, and more.
Research Local Fish Species
Learning about local fish species can help. For example, Atlantic Mackerel, flounder, gray trout, and striped bass are saltwater fish. You can go to Sandbridge Beach for saltwater fishing if you prefer these varieties. But if you're looking for channel catfish, bluegill, and white perch, you can visit Back Bay National Wildlife Refuge. It is a great spot for freshwater fishing.
Know Local Laws
You must follow local laws for fishing near Sandbridge. For instance, you'll need to obtain the proper fishing license. You can obtain saltwater and freshwater licenses online or by calling the Virginia Department of Wildlife and Resources. It is also important to know local regulations, such as size limits, bag limits, and restricted areas.
Tides and Currents
Some fish are active on specific tidal phases. Knowing these can help you have more luck. At the same time, this is also for your safety.
Google Maps
Technology can take your fishing adventure to the next level. You can use Google Maps to explore the coastlines and identify fishing spots. Take note of structures that can attract fish, such as bridges, ports, and jetties. For pier fishing, you could go to Little Island Pier. You can visit state-owned ramps, Mills Landing and Back Bay Landing if you need to launch a boat. There are also several other public boat ramps in the area.
Sandridge offers nice fishing conditions. You just need to know where to go. Beyond the tips in this post, try some spots out. Over time, you'll find places that provide good results.
We Sell Sandbridge!
Whether you want to buy or sell a home in Sandbridge or manage a vacation rental, get help today from Siebert Realty. We serve Sandbridge for home sales and rental management.
Thanks for visiting!