Sandbridge Real Estate Net
Home
Helping you
NET

the home of your dreams.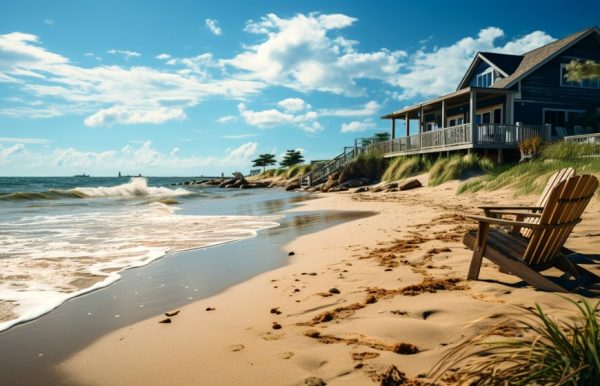 Are you making as much income as possible from your Sandbridge vacation rentals? As profitable as they might be, there could be steps to increase your vacation rental income.
What are some ways to boost income from vacation rentals in Sandbridge? Read on for some tips!
Sandbridge Real Estate Market Watch
As of July 2023, the median price per square foot of homes in Sandbridge, VA, was $347. However, real estate data changes daily. If you need to buy or sell a home in Sandridge, VA, please click here to contact us.
Ways to Increase Your Sandbridge Vacation Rental Income
Create a Direct Booking Website
You want your property exposed to many tourists and guests. Online booking platforms can be helpful, but they charge property owners. While you should maintain your listings on these platforms, you could make more money by building your own site.
To start, it eliminates the fees from the booking platform. That can either increase revenue or allow you to cut rates for guests. It also allows you to build relationships with guests. You can email them with discounts and deals. Some of them might even recommend your site to friends.
Offer Extras
You can offer more than just a place to stay. With some extras and upsells, you could offer better service to guests while increasing profits. For example, you could offer airport pick-up and drop-off services. Equipment rentals can also be a popular add-on. You could also partner with local tour operators or service companies to offer discount packages.
Make the Rental More Attractive
Invest in having good photographs of your rental property. You can use them on your website and various booking platforms. Photographs are the first thing that your guests will notice. You should also aim for a title that catches the attention of guests. A good description can also go a long way. Make sure to highlight the most attractive features in the photos and the description.
Adapt for Off-Season Bookings
It is probably easy to keep your Sandbridge vacation rental full during the peak season. That said, you shouldn't give up on the off-season. You might still be able to land some bookings. One tip is to adjust your pricing to account for the season. If you have minimum booking requirements during summer, you might want to lift them during the off-season. You might not make as much per booking, but it's better than having an empty rental all winter.
We Sell Sandbridge!
Whether you want to buy or sell a home in Sandbridge or manage a vacation rental, get help today from Siebert Realty.
We serve Sandbridge for home sales and vacation rental management. Our team can also help you find the home you're looking for or sell your home quickly and for more.
Thanks for visiting!