Sandbridge Real Estate Net
Home
Helping you
NET

the home of your dreams.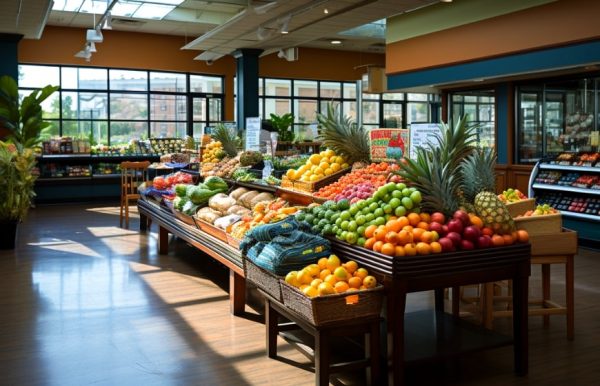 Sandbridge, Virginia, is an ideal destination for a relaxing beach vacation. Many of the vacation rentals in the area also have full kitchens, so you can prepare meals for yourself and your family. However, you will need to know where to buy food to stock the pantry of your vacation home. This post will cover some of the grocery stores in Sandbridge Beach.
Sandbridge Real Estate Market Watch
As of August 2023, selling a home in Sandbridge took a median of 27 days. However, real estate trends change frequently. If you need to buy or sell a home in Sandbridge, click here to contact our team.
Local Grocery Stores in Sandbridge Beach
209 Sandbridge Rd – (757) 426-6594
Are you craving donuts early in the morning? This grocery store is your go-to place. Be sure to get there early because their delicious donuts usually run out soon after opening. This market is perfect for stocking up on all your grocery basics. They have produce, meat, dairy, drinks, and more. You can also stop there for hot, prepared food if you don't feel like cooking.
2105 Princess Anne Rd Ste 100 – (757) 721-2396
This grocery store is a good option if you need a large selection. You can cover all your grocery shopping needs and more. From bread and milk to dry goods, they have you covered. They also have sushi, sandwiches, bread, and pastry sections. You can even order online and opt for curbside pick-up or delivery service.
2005 Sandbridge Rd – (757) 526-2774
The Food Lion on Sandbridge Road is another good option for shoppers looking for a wide selection. They have all the basics and more. You can shop here for meat, produce, frozen food, dairy, etc. They also have a bakery, a deli, and hot food. Shoppers can also order online for delivery or curbside pick-up.
1209 Edison Rd – (888) 654-3515
Lidl is the place to go if you need to grab food and essentials on a budget. They have lower prices than other grocery stores but still have a wide selection of products.
We Sell Sandbridge!
Whether you want to buy or sell a home in Sandbridge or manage a vacation rental, get help today from Siebert Realty. We serve Sandbridge, VA, buyers, sellers, and investors. Reach out now to learn more about our services. Please call (757) 355-2233 or click here for our contact page.
Thanks for visiting!