Sandbridge Real Estate Net
Home
Helping you
NET

the home of your dreams.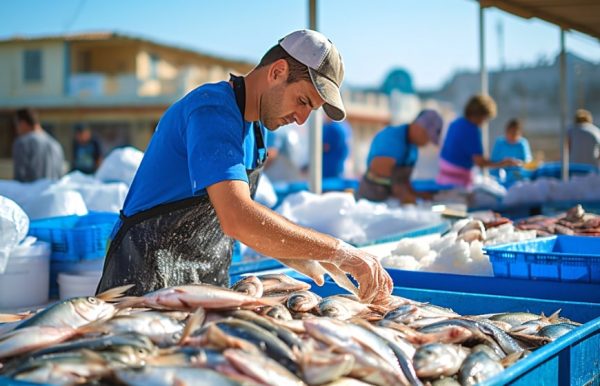 One of the best things about being in Sandbridge is access to fresh seafood. You obviously have some great restaurants, but Sandbridge seafood markets offer fresh seafood you can bring home. This post will explore some of the top seafood markets in and around Sandbridge, VA.
Real Estate Market Watch
As of August 2023, the average price for homes in Sandbridge, VA, was $1,022,500. However, you should remember that trends change frequently. Contact Charlie Kelly for help buying and selling homes in Sandbridge, VA.
Check Out These Sandbridge Seafood Markets
2545 Sandpiper Rd – (757) 301-8553
Open from Monday to Saturday, 11 a.m. – 6:00 p.m
Closed on Sundays
Simply Steamed is a small market with a restaurant. Shoppers can take home fresh seafood, such as snow crab or salmon. They also have sauces for your recipes, salads for starters, and desserts to finish a tasty meal. Their menu of prepared food can also be great if you don't feel like cooking. You can also buy beer and wine at Simply Steamed.
897 Sandbridge Rd – (757) 426-2908
Open in Spring and Summer
Run by brothers, Belanga Seafood and Produce has been around for more than 70 years. They provide a wide variety of fresh, locally harvested seafood, such as scallops, shrimp, blue crabs, clams, and flounder. They also have fresh produce. You can get sweet corn, cucumbers, peppers, tomatoes, zucchini, and more.
209 Sandbridge Rd – (757) 426-6594
Open from Monday to Sunday, 5:30 a.m. – 8:00 p.m.
Sandbridge Seaside Market is a well-known, family-owned shop that offers fresh seafood. They have everything from flounder and trout to scallops and shrimp. Beyond a seafood market, it is also a good butcher shop and place for grocery shopping. You can get Grade-A meats, cold cuts, gourmet cheese, fresh vegetables and fruits, and more. They also have hot meals and donuts prepared from scratch.
1973 Indian River Rd – (757) 721-5999
Open from Wednesday to Sunday, 10:00 a.m. – 6:00 p.m.
Closed Mondays and Tuesdays
Bonney's offers a great convenience to locals and visitors craving seafood—delivery service. They carry a wide variety of fresh seafood, from crab legs to halibut. You can also get homemade pies and vegetable platters. They can also steam your order so it's ready to eat once delivered to your home.
We Sell Sandbridge!
Whether you want to buy or sell a home in Sandbridge or manage a vacation rental, get help today from Siebert Realty. We serve Sandbridge, VA, buyers, sellers, and investors. Reach out now to learn more about our services.
Please call (757) 355-2233 or click here for our contact page. We will get back to you.
Thanks for visiting!