Sandbridge Real Estate Net
Home
Helping you
NET

the home of your dreams.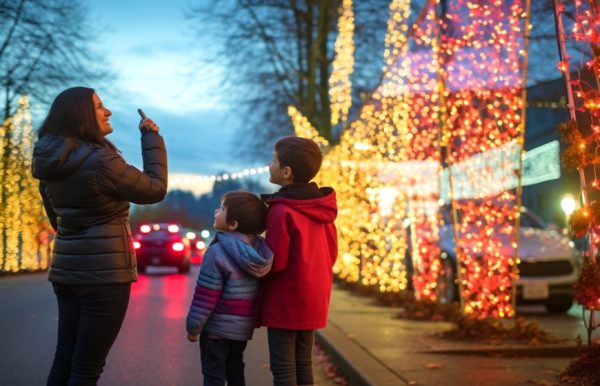 Virginia Beach is a very festive place to spend the holidays. One thing you can't miss is McDonald's Holiday Lights in Virginia Beach. It is a massive Christmas light display you can drive through. It attracts visitors from all over and is one of the top Christmas events in the area.
Read on to learn more about the holiday lights at Virginia Beach!
Sandbridge Real Estate Market Watch
As of August 2023, the average price per square foot of homes in Sandbridge was $390. However, real estate data changes daily. Contact Charlie Kelly for help buying and selling homes in Sandbridge, VA.
Exploring the Magic of McDonald's Holiday Lights in Virginia Beach
Save the Date
McDonald's Holiday Lights in 2023 will illuminate the city from November 18 to January 1. Mark your calendar and head to the Oceanfront Boardwalk and Neptune Festival Park in Virginia Beach.
Free Admission and Extended Hours
One of the best things about McDonald's Holiday Lights is that it is free. It makes it accessible to everyone, allowing you to share the holiday spirit with all your loved ones.
The event is open from 5:30 p.m. to 10:00 p.m., Sunday through Thursday. Friday to Sunday, it is open from 5:30 p.m. to 11:00 p.m., giving you plenty of time to enjoy the magic.
Dazzling Light Displays
Over 1 million lights transform the Oceanfront Boardwalk and Neptune Festival Park into a winter wonderland. The event showcases an array of enchanting displays, including a 40-foot dancing-light Christmas tree that will leave you in awe.
Keep an eye out for Surfing Santa, color-changing archways, and light fixtures paying tribute to the Armed Forces community. You'll also encounter jumping fish, musical crabs, and jolly elves.
Activities for All Ages
McDonald's Holiday Lights goes beyond spectacular light displays. It's a family-friendly event that offers something for everyone. Kids can experience the enchantment of Santa's Village, where they can meet Santa Claus and his merry elves. Engage in various games and crafts, and create holiday memories that will last a lifetime.
Check our showcased review of McDonald's Holiday Lights
"This was fabulous! If you're near Virginia Beach during the holidays, you must experience it. Surrounded by lights, it's an overwhelming, awe-inspiring experience. Can't wait to return!" KS., 5 Stars
We Sell Sandbridge!
Do you want to buy or sell a home in Sandbridge? We can help you find the home you're looking for or sell your home quickly and for more. Have a vacation rental to manage? Siebert Realty is the oldest & largest management company serving Sandbridge.
Please call (757) 355-2233 or simply click here for our contact page. We will get back to you.
Thanks for visiting!