Sandbridge Real Estate Net
Home
Helping you
NET

the home of your dreams.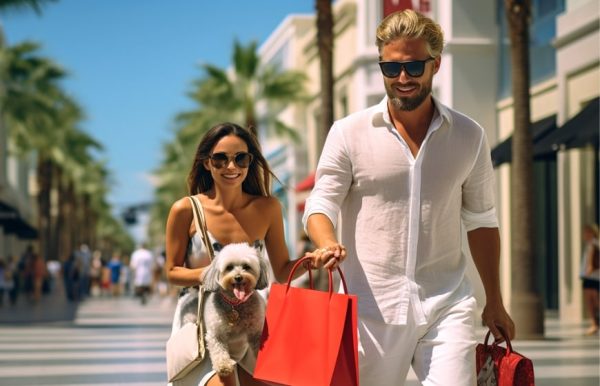 Shopping in Sandbridge, VA, has so much to offer. This coastal community has a range of retail hotspots. But where should you go shopping in Sandbridge? Read on to learn about some of the best places for shopping near Sandbridge.
Sandbridge Real Estate Market Watch
As of September 2023, the median list price for homes in Sandbridge was $939,500. However, real estate data changes daily. Contact Charlie Kelly for help buying and selling homes in Sandbridge, VA.
Shopping in Sandbridge VA: Where Beach Bliss Meets Retail Therapy
Sandbridge Seaside Market
209 Sandbridge Rd – (757) 426-6594
The Sandbridge Seaside Market is a must-visit for anyone looking to soak up the sun and surf. This charming market stocks an array of beach essentials, from sunscreen and beach towels to swimwear and boogie boards. It's your one-stop shop for all things beach-related. Sandbridge Seaside Market is also a great place to stop for a meal.
Check our showcased review of Sandbridge Seaside Market
"This market is fantastic! It offers a wide range of souvenirs and gift items, as well as all the beach necessities. I even found a beautiful wind chime there! They also have snacks, water, and suntan products available. It's a worthwhile stop!" MC, 5 Stars
Red Mill Commons
1157 Nimmo Pkwy – (757) 491-1990
A short drive from Sandbridge, Red Mill Commons is a bustling shopping center that caters to various needs. This retail hub is a shopping oasis where you'll discover a variety of well-known stores, dining options, and essential services. From fashion to electronics and everything in between, Red Mill Commons has you covered.
Strawbridge Marketplace
2129 General Booth Blvd – (757) 716-3599
Another retail gem near Sandbridge, the Strawbridge Marketplace, offers a mix of shops, restaurants, and services. Whether you are searching for trendy fashion, unique gifts, or a quick bite to eat, this marketplace has it all. The pleasant and relaxed atmosphere makes shopping here a breeze.
Lynnhaven Mall
701 Lynnhaven Pkwy – (757) 340-5636
A bit further north in Virginia Beach, the Lynnhaven Mall offers a more extensive shopping experience. It has a vast selection of stores, including department stores, fashion boutiques, electronics retailers, and more. This mall is sure to cater to your diverse retail preferences.
We Sell Sandbridge!
Do you want to buy or sell a home in Sandbridge? We can help you find the home you're looking for or sell your home quickly and for more. Have a vacation rental to manage? Siebert Realty is the oldest & largest management company serving Sandbridge.
Please call (757) 355-2233 or simply click here for our contact page. We will get back to you.
Thanks for visiting!