Sandbridge Real Estate Net
Home
Helping you
NET

the home of your dreams.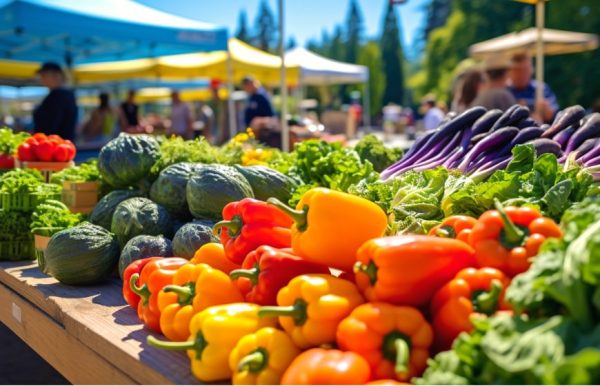 Virginia Beach is known for its beautiful coastal scenery and lively community. It offers an enjoyable vacation destination. The Virginia Beach Farmers Market is another feature that attracts people from all over. The market provides fresh produce and unique handmade products. We'll be listing some of the local flavors you can enjoy while at this market.
Sandbridge Real Estate Market Watch
As of September 2023, homes in Sandbridge took a median of 33 days to sell. However, real estate trends are always changing. Contact Charlie Kelly for help buying and selling homes in the Sandbridge, VA, area.
7 Flavors at the Virginia Beach Farmers Market
Apples
You can enjoy eating fresh apples from late summer through the fall. The peak harvest time varies depending on the variety. However, they offer a delicious treat when they are in season.
Honey
Honey is available year-round. You can buy honey from the stalls set up by the honey producers. Some honey varieties are seasonal. You might also find specialty honey varieties like lavender-infused honey or citrus-infused honey.
Strawberries
From late April to early June, strawberries will be available at the farmer's market. You can find local farmers and vendors selling fresh-picked strawberries. Homemade strawberry jams, pies, and tarts are also available to buy.
Pumpkins
Pumpkins are available during autumn. The peak season is typically from late September through November. You can find distinctive variations and sizes of pumpkins.
Peaches
It's a delightful fruit you can often find at the market during summer. The peak season is from late June through August. You can taste different peach varieties, each offering a distinct flavor and texture.
Corn
The peak season is from late June to August. Fresh local corn offers a better taste and texture. Some unique corn-related products that you can enjoy are cornbread and cornmeal.
Sweet Potatoes
Sweet potatoes are one of the best root crops you can eat. The in-season will be from September through November. You can try eating different kinds of sweet potatoes grown by local farmers.
The Virginia Beach Farmers Market has more than just fresh produce. There's also a bakery, seafood market, a creamery, a restaurant, and more.
We Sell Sandbridge!
Do you want to buy or sell a home in Sandbridge? We can help you find the home you're looking for or sell your home quickly and for more. Have a vacation rental to manage? Siebert Realty is the oldest & largest management company serving Sandbridge.
Please call (757) 355-2233 or simply click here for our contact page. We will get back to you.
Thanks for visiting!