Sandbridge Real Estate Net
Home
Helping you
NET

the home of your dreams.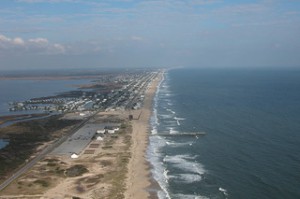 Dredging operations are scheduled to begin this week on the sand replenishment project for Sandbridge. Last week, contractor Weeks Marine moved a submerged pipeline offshore. That pipe connects the underwater pump to the discharge pipes onshore. The entire project is expected to be completed by the middle of May. It is my understanding that the contractor will begin sand placement from the landing of the subline and work south towards Little Island Park. They will then turn the pipes and...
Celebrate the arts with the whole family! Join the fun as the City of Virginia Beach Arts and Humanities Commission and the Sandler Center for the Performing Arts presents its annual Kids Arts Palooza on Sunday, March 10th from 2:00 p.m. – 5:00 p.m. Admission is free and open to the public. Visitors will delight in the region's only arts focused event featuring over 25 interactive stations ranging from an instrument petting zoo to cupcake decorating. Other activities include live entertainment, costumed...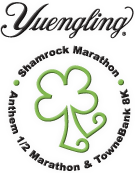 If you're a runner, you've got two weeks to register and train for The Yuengling Shamrock Marathon 2013. 28,000 runners are expected to take part in the marathon on Sunday, March 17th. They will  follow the course from the Virginia Beach resort area across Rudee Inlet, through stately neighborhoods and the Camp Pendleton military base before returning north along the oceanfront and more welcoming residential areas. It then traverses tree-lined Shore Drive adjacent to First Landing State Park on its...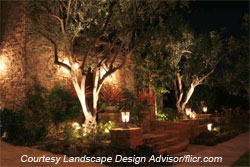 One night, when the weather is cooperating, take a walk around your home.  What do you see? If the answer is nothing, then turn the lights on! Adequate outdoor lighting is sometimes overlooked by home builders. Even a small investment in lights can provide safety, security and beauty. And if you are considering selling, you'll want to show off your home in the best possible light. Safe from Accidents Patches of ice. A tree root. A child's toy. Those three things are among...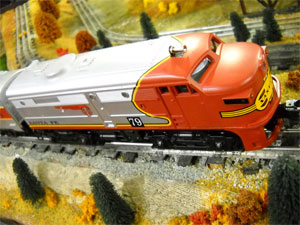 This weekend, train aficionados are going to be converging on the Virginia Beach Convention Center [map] for this year's Greenberg's Train and Toy Show.  250 tables, 50 exhibitors and trains of all gauges and descriptions will be on hand.  The show runs from 10:00 a.m. to 4:00 p.m. and tickets are $7 for both days, although kids under 12 get in free. And don't you know they love the trains as much as the adults! This blog is maintained by Michael of Kim...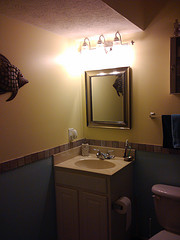 Home owners considering putting their house on the market often know they have work to do to maximize the value of the property. Renovations that include new flooring and appliances can go a long way, but usually need to be done by professionals, are expensive and time consuming. But, there are things you can do yourself. Today, let's talk about making the most of your bathrooms. The first step is to do a maximum cleaning job on the bathroom. It's going...