Sandbridge Real Estate Net
Home
Helping you
NET

the home of your dreams.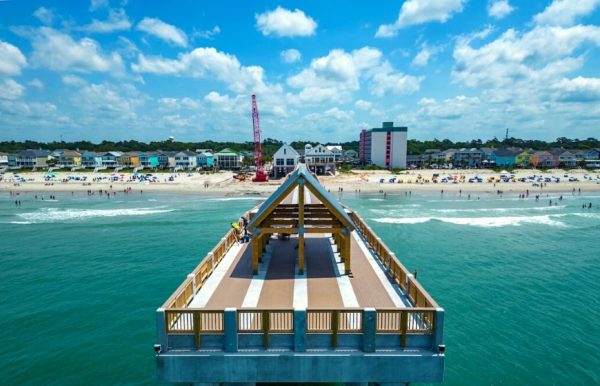 Vacation rental investing can be an attractive business opportunity. However, it is not as simple as some people might make it out to be. There is a lot first-time investors need to know.
This post is the second part covering what first-time investors need to know about vacation rentals. You can click here to check out part one.
Sandbridge Real Estate Market Watch
The average sale price of homes in Sandbridge, VA, during June 2023 was $943,929. However, real estate data changes daily. If you need to buy or sell a home in Sandridge, VA, please click here to contact us.
What You Need to Know About Vacation Rental Investing
Laws and Regulations
Before doing anything, you need to learn about the laws and regulations that govern vacation rentals. There are health and safety rules, laws concerning tenant screening, tax laws, and more. You might also need to look into registering your rental with the city. Some cities might also prohibit vacation rentals in some areas.
Marketing and Promotion
Learning about the laws and regulations governing good location is one part of success with vacation rentals. However, you must also market and promote the property to attract bookings. Investors can use various rental platforms to list the property and get bookings. Social media can also be a valuable tool for marketing vacation rentals. It might even be worth hiring professionals to help with marketing.
Risk Management
Every business comes with risk. First, you should buy the proper insurance for a vacation rental business. At the very least, you will need liability coverage. You can also reduce risk by ensuring the property is up to code and has all the necessary safety features. Enhancing security with better locks or an alarm system can also help reduce risks.
Property Management
Getting started with vacation rental investing can be daunting. Property management is an issue for many first-time investors. Doing the work yourself could cut costs, but it might be too much for some investors. Property managers need to be ready to act 24 hours a day. That is why hiring a professional property manager can be worth it. They can deal with booking, guest issues, maintenance, and cleaning. Some property managers can also help with marketing.
Vacation rental investing is not something you should hurry into. Take your time, develop a plan, and make sure you are ready before buying a property.
We Sell Sandbridge!
Whether you want to buy or sell a home in Sandbridge or manage a vacation rental, get help today from Siebert Realty. We serve Sandbridge, VA, buyers, sellers, and investors. Reach out now to learn more about our services.
Please call (757) 355-2233 or click here for our contact page. We will get back to you.
Thanks for visiting!