Sandbridge Real Estate Net
Home
Helping you
NET

the home of your dreams.
Buyers Category
The surprising result of the U.K. referendum may offset other expected market effects this year. The United Kingdom's vote on June 23rd to leave the European Union left people shocked and the global markets took a large fall although they returned to normal after a few days. Real estate is rarely impacted by external factors whether it is domestic or foreign. Stock markets are impacted immediately, real estate transactions require due diligence and will continue as scheduled. Real estate factors can also...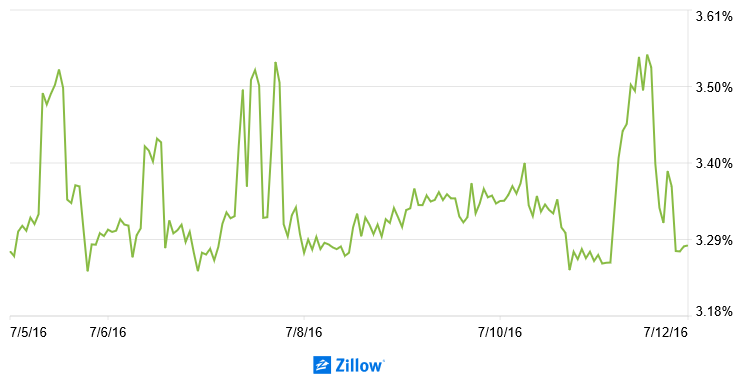 Mortgage Rate Update for July 12, 2016 The average rate borrowers were quoted on Zillow was 3.28 percent. Mortgage rates increased this week for 30-year fixed mortgages to 3.28 %. About a 1 basis point increase from last week. The rates have been steady still at all-time lows and hovering around 3.28%. "This week, rates could begin a gradual rise as the political situation in the U.K. stabilizes but could turn volatile toward the end of the week in response to U.S. inflation and consumer...
New home for sale in Sandbridge Beach - 3628 Sandfiddler Rd Oceanfront home located on the quiet South End of Sandbridge. This beachfront cottage is in excellent condition with 8 master bedroom suites with full baths. Even an option for a 9th bedroom in the den! Bathrooms updated with new tile showers. Updated kitchen with granite counter tops and large breakfast bar. 4,000 square food home with high vaulted ceilings, large windows and an open floor plan. Outside there is a large...
It is almost summer and the market is HOT in Sandbridge! It is a buyers market and now is a great time to invest in your beach front property. Read on to find out more about the current real estate market in Sandbridge Beach, Virginia! Positive Real Estate Market Indicators in Sandbridge Beach 1. Lowest level of homes for sale in recent years. 2. We have seen competing offers on some properties. 3. Buyers are willing to meet Seller demands, indicating a shift in leverage...
3500 Sandfiddler Road is a beautiful oceanfront beach home just listed Sandbridge Beach, Virginia! This beach cottage is located steps from the ocean directly on the beach with a huge lot! 80 foot oceanfront lot with bulkhead which instantly adds value. 1,738 square foot two story home with plenty of room for expansion and building on large bulkheaded lot. This home has proven rental history with wide wrap around deck on second story with pristine views of the sunrise. Enjoy the hot...

Mortgage rates for 30-year fixed mortgages rose this week, with the current rate borrowers were quoted on Zillow at 3.61 percent, up 2 basis points from last week. The 30-year fixed mortgage rate rose to 3.63 percent on Friday and hovered there before falling to the current rate on Monday. "Despite minor fluctuations, mortgage rates were roughly flat last week, holding near 9-month lows," said Erin Lantz, vice president of mortgages at Zillow. "We expect more volatility this week with important GDP data on Friday and,...